[SatNews] "...losing livestock to predators, or through illness, not only affects that year's revenue, but can also have a profound impact on the quality of a farmer's breeding foundation for years to come."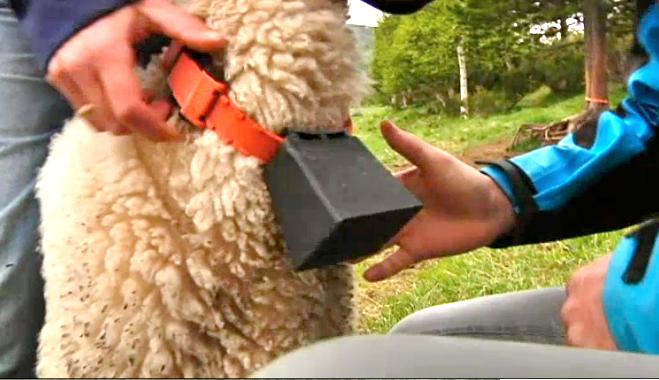 Globalstar Europe Satellite Services Ltd., a wholly owned subsidiary of Globalstar, Inc., announced Monday that FindMySheep AS, the pioneering M2M animal tracking firm, has purchased 12,000 Globalstar STXII simplex transmitters and associated data services for its animal tracking collars. The firm has already activated all 12,000 M2M tracking collars - mainly on sheep and cattle in Norway.
"With each animal worth hundreds or even thousands of Euros, losing livestock to predators, or through illness, not only affects that year's revenue, but can also have a profound impact on the quality of a farmer's breeding foundation for years to come," said FindMySheep founder Halvor Mjoen. "Globalstar's simplex transmitters and unrivaled satellite network make it possible to offer farmers an affordable and reliable livestock tracking solution that makes it easy to keep tabs on their animals during the grazing season in areas where there is little or no cellphone coverage."
The trackers use Globalstar's satellite network to geo-fence livestock, helping farmers find animals that are close to the edge of a designated area or have escaped. It also gives farmers the opportunity to take a more informed and proactive approach to herding so that they lose fewer animals to predators. When it is apparent that a sheep has not moved in some time, the farmer is now able to send herders to the exact location of the animal, saving valuable time and resources. Farmers deploying the collars have already experienced a significant reduction in the number of animals lost to illness or predators, which has a direct impact on their income.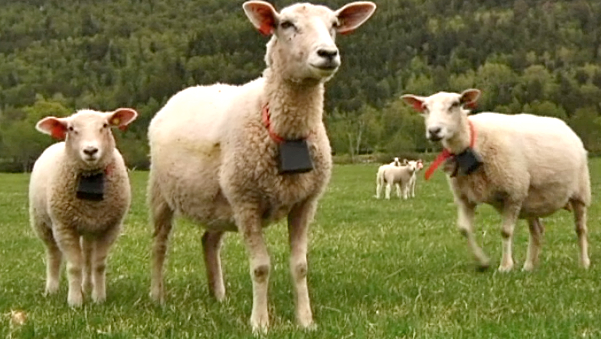 After the lambing season in Norway, sheep are released into free range mountain areas where they will roam unattended for three to four months before herders venture out to collect them, says Mjoen. Up to 15 to 20 percent of a flock will go missing during one grazing season due to predator attacks and illness. "With free ranging areas as big as 500,000 daa (193.05 mi²), the tracker becomes very handy both during the grazing season and also in the Autumn when we are herding them back. With the use of the tracker, farmers have had up to a 100 percent success rate finding animals that had collars," said Mjoen.
FindMySheep chose Globalstar's widely deployed M2M STXII chipset for its size, ruggedness, good battery life, ease of integration and competitive price point. The company is also trialing Globalstar's new STXIII chipset, which is a third of the size of the STXII and delivers the lowest power consumption in the M2M industry. FindMySheep plans to migrate to the STXIII chipset, which will result in a more sleek design, in time for the 2015 grazing season.
With livestock and wild animals traversing rugged terrain for months at a time in a variety of weather conditions, durability and efficiency is vital. "FindMySheep's units are set to send, on average, 1.7 messages per day," said Rachel Postlethwaite of Globalstar Europe's PR Division. "The sheep are released into the plains in May and are herded back in October, so the battery life runs for at least six months. They have also developed a ten-unit charging tray which the units can be placed on and charged together."
As for the tracker chassis itself, it is created in a PA6 (polycaprolactam) with an added 15 percent glass and sealed with a special epoxy mass that hardens around the electronics. This results in a very tough tracker that is up to IP68 standard and, according to Mjoen, it basically means you can drive a tractor over it.
The tracking collar isn't just for locating lost livestock, though. It is also a means to study patterns of behavior. Over time, the FindMySheep system provides a data trail - based on tracking where the animals that produced the best quality meat were grazing - which can be used to determine the best grazing areas for future years.
FindMySheep currently serves approximately 850 different clients divided between sheep (70 percent), cattle (15 percent) and reindeer (15 percent). They also have several other projects in which they are testing the capacity of the tracker both for endangered animals in North Africa and cattle in Brazil. Learn more here.