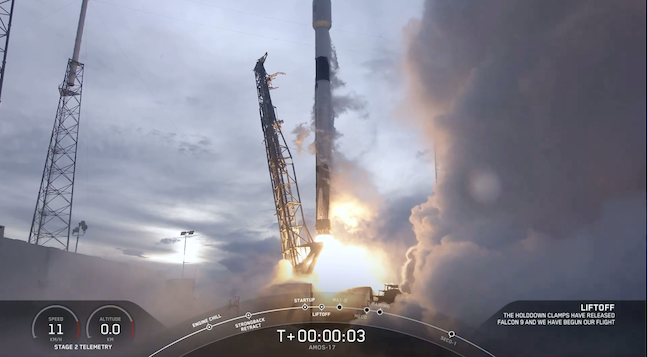 On Tuesday, August 6, SpaceX's Falcon 9 rocket successfully lifted off from Space Launch Complex 40 (SLC-40) at Cape Canaveral Air Force Station, Florida, carrying the AMOS-17 satellite for Spacecom. Liftoff occurred at 7:23 p.m. EDT, or 23:23 UTC, 02:23 Israel time and the satellite was deployed approximately 31 minutes after liftoff.
This was the third and final flight for this particular Falcon 9 first stage, having previously supported the Telstar-19 VANTAGE mission in July 2018 and the Es'hail-2 mission in November 2018.

Falcon 9's first stage for the AMOS-17 mission previously supported the Telstar-19 VANTAGE mission in July 2018 and the Es'hail-2 mission in November 2018.
Manufactured by Boeing Satellite Systems International, AMOS-17 is 6.5-ton high-power, HTS, satellite designed specifically to meet Africa's fast-growing communication demands. The AMOS-17 satellite was designed by Spacecom using Boeing's advanced digital payload technology to provide increased connectivity to Africa.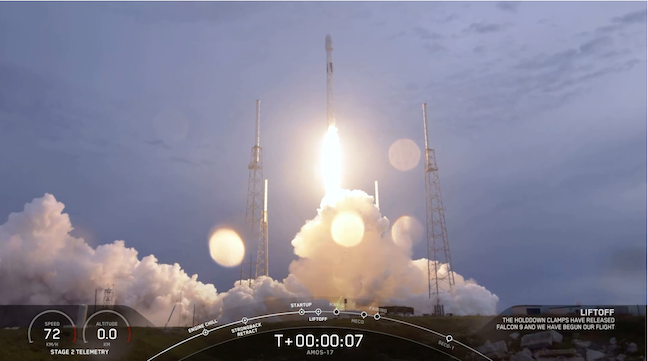 With its extensive abilities, flexibility, and reliability, AMOS-17 is poised to support growth in a variety of broadcast, broadband, mobility, and data services throughout the African continent. Following a sequence of In-Orbit Tests that are expected to take approximately three months, AMOS-17 is scheduled to begin commercial operations at the 17 degrees E orbital position later in 2019.
Spacecom CEO and president David Pollack stated, "AMOS-17 places us directly into the exciting growth of Africa's Sub-Saharan vibrant markets. As a leading multi-regional satellite operator, Spacecom is introducing the most technologically advanced satellite with HTS beams to service Africa where AMOS-17 will deliver a large selection of services to a variety of broadcast, broadband and telecom clients."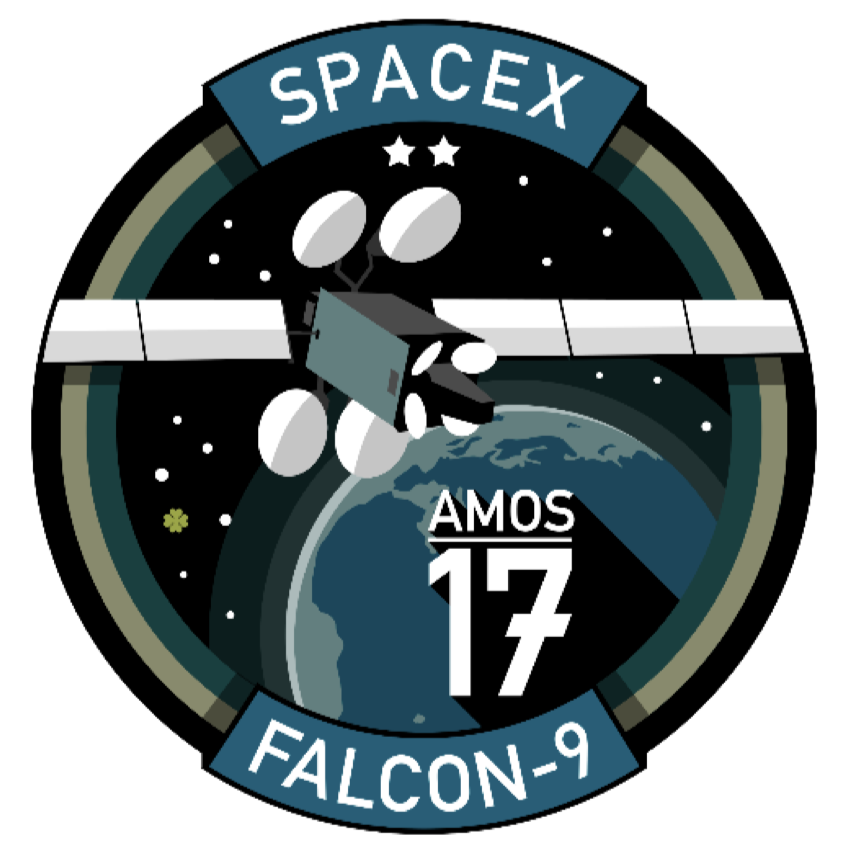 AMOS-17 will operate in the C-, Ku- and Ka-bands with a digital channelizer to provide fixed high throughput (HTS) C-band coverage to Africa, steerable HTS Ka-band coverage to anywhere from China to Brazil, and extensive Ku-band coverage throughout Africa with additional coverage in Europe, the Middle East, China, and India.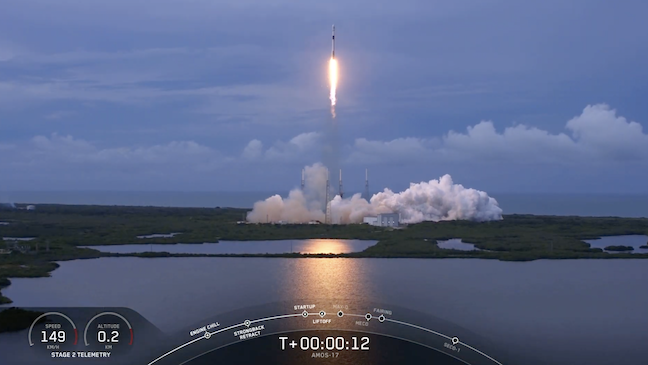 The satellite's digital processing capabilities provide connectivity between all of AMOS-17's beams in all available bands in any combination. These capabilities also support suppression of interference, flexible capacity allocation, and other digital processing features for improved service. Additionally, all command and control channels, as well as telemetry, are encrypted for maximum security.
AMOS-17 is planned to be in operation for a minimum of 20 years through 2039, enabling long-lasting and stable service.
Once operational, it will be the most advanced high-throughput satellite to provide satellite communication services to Africa.
The combination of the flexibility of the digital platform with the mix of fixed and steerable beams ensures fast response to changing customers' needs.
The AMOS-17 satellite will provide a great fit for Spacecom's expansion strategy, offering an innovative design with capabilities that provide flexible service offerings to meet the growing demands of their customers.
AMOS-17 will enhance their capabilities as a growing and customer focused satellite operator.