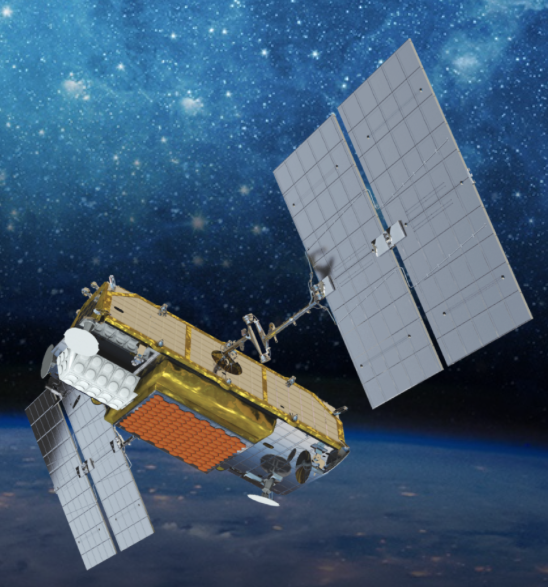 The latest set of Iridium NEXT satellites arrived at Vandenberg Air Force Base and are ready for the Iridium NEXT-5 launch. Iridium Communications Inc. announced that the fifth Iridium NEXT launch is now scheduled for Friday, March 30, 2018 at 7:14 a.m. PDT (14:14 UTC) from Vandenberg Air Force Base in California.
NOTE: See Satnews article as launch took place on Friday, March 30 UPDATE: SpaceX Successfully Launches and Deploys Ten Iridium NEXT Satellites
This launch is one of many in which Iridium is replacing its existing constellation by sending a total of 75
Iridium NEXT satellites into low Earth orbit on a SpaceX Falcon 9 rocket over eight different launches. The Falcon 9 booster is familiar with the mission requirements, having previously launched the Iridium NEXT-3 mission. This launch will use the same Falcon 9 first stage as the Iridium-3 launch that took place in October 2017 and begins a rapid-succession of launches targeting a completion of the Iridium manifest by mid-2018.
The Iridium-NEXT satellites, which are built by a partnership of Thales Alenia Space and Orbital ATK, are replacing and modernizing Iridium's fleet. Each satellite that is based on Thales' Extended Lifetime Bus 1000, or ELiTeBus-1000, platform, has a mass of 860 kilograms (1,900 lb), and carries L- and Ka-band communications payloads.
Iridium describes this venture as follows
"From Man's first step on the Moon to the International Space Station, space expeditions have always captivated our imaginations. And while the technology has evolved over the years, what remains alive today is humanity's bold desire to push the boundaries of where we can go and what we can do.
Iridium NEXT is an example of this drive to redefine what is possible. The launch of Iridium's second generation global satellite constellation is one of the most significant commercial space ventures ever. Learn more about the missions and key players that are making this possible – and share in the excitement of this historic program."