[SatNews] Using these mounts it is possible to rapidly align a mirror within a few arc seconds.
OS-Z mirror mounts were developed to support off-axis paraboloid, spherical and flat mirrors in a manner that allows overcoming a number of constrains imposed by general purpose mounts. Two key advantages gained by using an OS-Z mount are rapid alignment using an optional pre-alignment aid and the ability to routinely accommodate wedge back and parallel back mirrors. In addition, in applications where long term stability and stress-free mounting are important, special factory fitted features allow this to be easily achieved.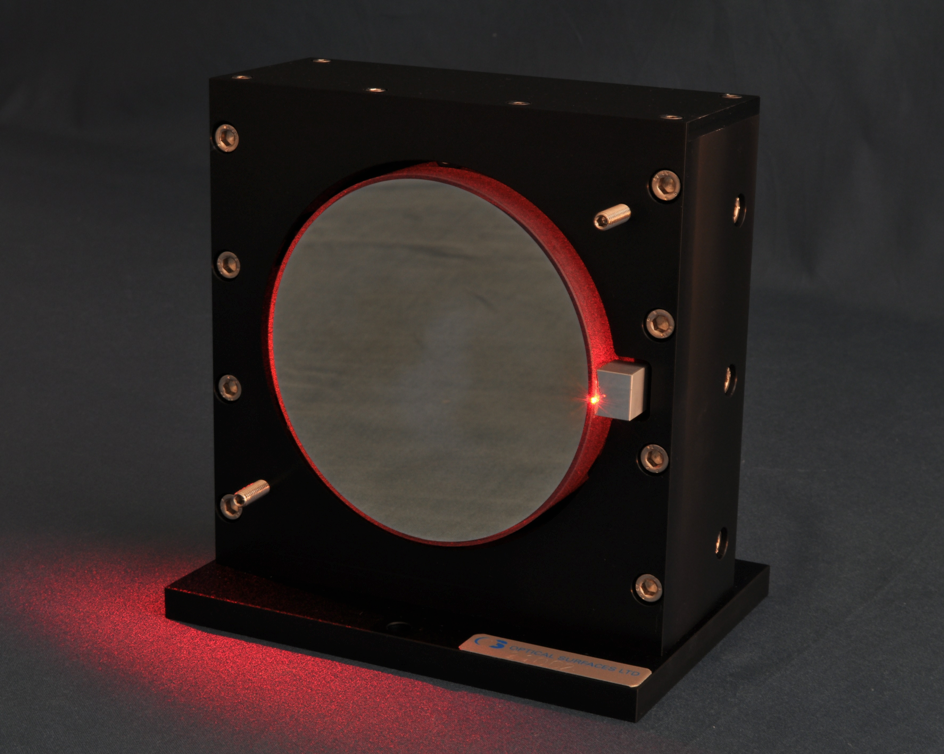 Constructed in black anodized aluminum – six models of OS-Z mount provide a secure, stable and compact platform for mirror diameters ranging from 90mm to 250mm. Angular alignment can be made about two axes by means of dual action adjusters with fine screw and ultra-fine differential micrometer action. Using these mounts it is possible to rapidly align a mirror within a few arc seconds. To facilitate rapid and simple mounting onto an optical table or other support each mirror mount comes with a base plate.
As an option to the standard 2-axis gimbal micrometer-driven action, OS-Z mounts can be fitted with x-y-z linear stages if required. This addition allows the user to accurately control positioning of mirrors in up to 5-degrees of freedom.
For a technical data sheet describing these products in full please visit www.optisurf.com/index.php/products/product-6/gimbal-mirror-mounts/ or contact Optical Surfaces Ltd. on +44-208-668-6126 or sales@optisurf.com.
Over the last 50+ years – Optical Surfaces Ltd has established itself as a leading international manufacturer of top quality, high precision optical components and systems for organizations involved with fundamental physics, astronomy, space, defense and the environment. Optical Surfaces is a UK based company supplying the world with optical components and instruments including flats, spheres, aspherics, paraboloids, toroids and windows. The company specialize in large optics, beam expanders, collimators, precision mounts and prototypes.