During this week when the 31st Conference of Small Satellites takes place in Logan, Utah, recall that during October of 2016, NASA announced the addition of that agency's newest virtual institute to advance the field of small spacecraft systems.
The Small Spacecraft Systems Virtual Institute (S3VI), hosted at NASA's Ames Research Center in Moffett Field, California, leverages the growing small spacecraft community, promotes innovation, identifies emerging technology opportunities, and provides an efficient channel for communication about smallsat systems with industry, academia, and other government agencies.
STMD established the Small Spacecraft Technology Program in 2011 to develop and demonstrate the unique capabilities of small spacecraft to support science, exploration and space operations. The Science Mission Directorate (SMD) and the Human Exploration and Operations Mission Directorate (HEOMD) each are using smallsats for a range of activities: Earth and space science measurements to help understand our environment; investigations of microgravity effects on organisms to enable the safe exploration of space; and robotic precursors to maximize the productive use of space.
The S3VI will coordinate with key activities such as STMD's Cube Quest Challenge and HEOMD's CubeSat Launch Initiative (CLSI). These efforts will continue to offer opportunities for university students and industry to fly small spacecraft as auxiliary payloads on NASA launches.
Depending on the mission objective, a small spacecraft can range in size from a postage-stamp (under an ounce) up to the size of a refrigerator (about 400 pounds). Many recently launched NASA small spacecraft conform to the cubesat standards — established by academia — in which a single cube (called a one-unit, or 1U) measures about 4 inches on each side, has an approximate volume of one quart and weighs less than three pounds. The variety of sizes offers spacecraft capabilities tailored to specific science instruments, exploration sensors, or technology demonstrations.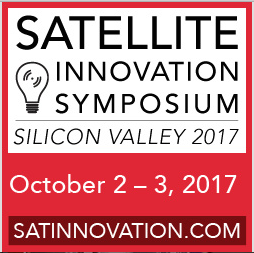 Over the following months, the S3VI established a physical and virtual presence within NASA and the small spacecraft community at large. Strategic direction and tactical focus for the Institute will result from a series of community activities and workshops. The S3VI engages with the small spacecraft communities, including academia, industry, and other government agencies, to:
Establish the Institute as the common portal into NASA for all small spacecraft activities. The Institute will capture information on small spacecraft activities and lessons learned; identify small spacecraft collaborative opportunities; and identify NASA points of contact for a variety of small spacecraft activities across the centers
Engage subject matter experts from across the small spacecraft communities to define the technical scope, policy issues and direction for the Institute
Host the Small Spacecraft Body of Knowledge (SSBK) as an online resource. This includes STMD's Small Spacecraft Technology State of the Art report, a small spacecraft lessons learned library, a systems test data repository, reliability practices, etc.
The S3VI portal is jointly sponsored by NASA's Space Technology Mission Directorate and the Science Mission Directorate. The S3VI is hosted at, and managed by, NASA's Ames Research Center in Moffett Field, California.
An S3VI fact sheet is downloadable via this direct link...
For more information about the Space Technology Mission Directorate, access this direct link...