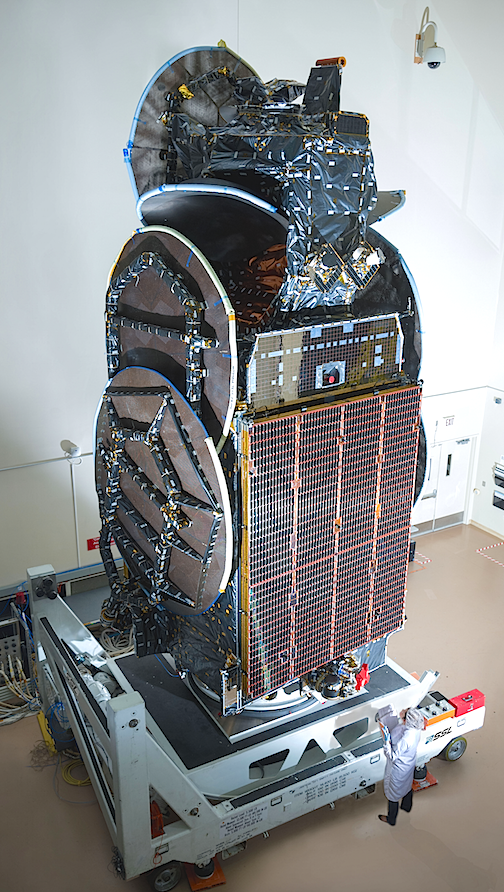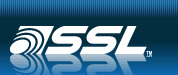 Space Systems Loral (SSL) announces the JCSAT-14 satellite, which it designed and built for SKY Perfect JSAT Corporation (SKY Perfect JSAT), was launched early Friday morning and is successfully performing post-launch maneuvers according to plan. SKY Perfect JSAT is Asia's largest satellite operator with a fleet of 15 satellites, and Japan's only provider of both multi-channel pay TV broadcasting and satellite communications services. The satellite deployed its solar arrays on schedule following its launch aboard a Falcon 9 launch vehicle provided by SpaceX and will begin firing its main thruster in order to start maneuvering into geostationary orbit tomorrow.
"I would like to thank the teams at SKY Perfect JSAT, SpaceX, and SSL, whose hard work and close collaboration ensured JCSAT-14's successful launch," said John Celli, president of SSL. "As our first satellite together with SKY Perfect JSAT in many years, we have strengthened our long relationship and built a culture of teamwork and trust which extends to the other SKY Perfect JSAT satellites that we are building."
JCSAT-14 will help SKY Perfect JSAT further expand its satellite communication services in Asia and Pacific regions. The satellite will also be used to provide communications for emergency services and disaster recovery and it will enable mobile communications for the maritime, aviation and resource industries.
With service in Asia, Russia, Oceania, and the Pacific Islands, it replaces and expands on the capacity of JCSAT-2A at the 154 degrees East longitude orbital slot and is designed to provide service for 15 years or longer.
"We are very pleased that JCSAT-14 will soon enter service as part of our fleet," said Shinji Takada, Representative Director, President and CEO of SKY Perfect JSAT. "SSL has been an excellent partner in the development of this satellite, and our teams look forward to continued collaboration as two additional satellites complete assembly and test for launches later this year."
The satellite is based on the SSL 1300 platform, which provides high power and the flexibility to support innovation and evolving technologies. It marks the 102nd satellite that SSL has delivered. SSL is also building JCSAT-15 and JCSAT-16 which are both scheduled to launch in 2016.
Space Systems Loral:
http://www.sslmda.com
SKY Perfect JSAT:
http://www.sptvjsat.com/en/
SpaceX:
http://www.spacex.com