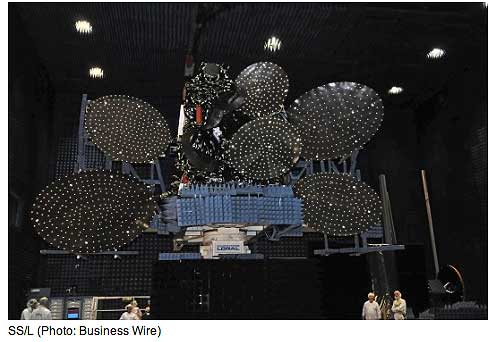 [SatNews] Once this satellite is launched it will provide enhanced services to four continents.
Space Systems/Loral (SS/L), a major provider of commercial satellites, today announced that the SES-4 satellite that it designed and built for SES (Euronext Paris and Luxembourg Stock Exchange: SESG) has arrived at the Baikonur Space Center in Kazakhstan, where it will be launched aboard an ILS Proton Breeze M vehicle provided by International Launch Services (ILS).
"With SES-4 at launch base, we will soon be ready to provide enhanced services to customers on four continents,
" said
Martin Halliwell
,
Chief Technology Officer of SES
. "We are very happy with our close collaborative relationship with Space Systems/Loral and look forward to a successful launch."
SES-4, which will be the largest, most powerful satellite in the SES fleet, is designed to expand and enhance the company's ability to provide Fixed Satellite Services (FSS) to the Americas, Europe, Africa, and the Middle East. The spacecraft is a state-of-the-art, hybrid C- and Ku-band satellite that will replace NSS-7 at 338 degrees East longitude.
"This satellite is a reflection of the commitment to quality and performance that SES and Space Systems/Loral share," said John Celli, president of Space Systems/Loral. "We are very pleased that SES-4 is now at launch base and we are continuing to work together on the next satellite to be added to the SES fleet, SES-5."
SES-4 is a 20-kilowatt satellite with 52 C-band and 72 Ku-band transponders. It has C-band beams serving the eastern hemisphere of Europe and Africa, full coverage of the Americas, and a global beam to support mobile and maritime customers. Four high-power, regional Ku-band beams will provide service to Europe, the Middle East, West Africa, North America, and South America with extensive channel switching capability between C- and Ku-band transponders for enhanced connectivity. This new satellite is based on the highly reliable Space Systems/Loral 1300 platform and designed to deliver services for 15 years or more.