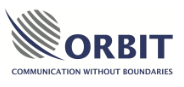 Orbit Communications Systems Ltd. (TASE: ORBI) announced that they have received an order from a U.S.-based aerospace engineering services company for several new Antenna Control Units (ACUs) valued at US$1.2 million that will be completed by 2019.
The Orbit ACUs will replace similar units connected to the 13-meter and 5.5-meter antennas in the remote outposts of a major US scientific agency. Orbit's advanced outdoor Antenna Control Units (ACUs) facilitate the monitoring and control of tracking systems in remote locations. With a wide range of built-in features for telemetry and satellite tracking applications, Orbit ACUs allow for both automatic and slave tracking as well as remote control operation via a host computer. Designed to withstand extreme environmental conditions, the hermetically-sealed case is equipped with a powerful CPU capable of performing the most complex tracking algorithms.
Eitan Livneh, CEO of Orbit said that they began retrofitting, upgrading and refurbishing remote sensing systems for this engineering services company back in 2012. Since then they have completed several large projects together, and they are thankful for their continued trust in their technology and support.
Orbit Communications Systems Ltd.'s focus is on precision tracking-based communications in the areas of satcom, telemetry and remote sensing, and provides an innovative solution for airborne audio management.