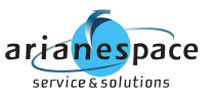 The Ariane 5 for Arianespace's ninth mission of 2017 is now fully assembled following integration of its two satellite passengers at the Spaceport in French Guiana.
During activity in Ariane 5's Final Assembly Building, the upper payload component — containing Intelsat 37e, mounted on its SYLDA dispenser system and protected by an ogive-shaped fairing — was lowered into position over BSAT-4a, which was previously installed atop the launcher's central core. This step clears the way for final checkout, which will enable the launch readiness review to be conducted on September 1, followed by Ariane 5's rollout to the Spaceport's ELA-3 launch zone the following Monday, and an evening liftoff on Tuesday, September 5.
The upcoming mission is designated Flight VA239 in Arianespace's numbering system and will deliver the two telecommunications payloads into geostationary transfer orbit.
To be deployed first during the 47-minute flight sequence is Intelsat 37e — the next satellite in Intelsat's high-throughput EpicNG series for launch, which was built by Boeing using a 702MP spacecraft platform. This spacecraft will operate in C-, Ku- and Ka- frequency bands, providing capacity for wireless backhaul, enterprise VSAT and mobility networks from a 342 degrees East orbital slot. Intelsat 37e has an estimated liftoff mass of 6,438 kg.
Ariane 5's second passenger — BSAT-4a, which is being launched as part of a turnkey contract between Japan's Broadcasting Satellite System Corporation (B-SAT) and U.S.-based satellite manufacturer SSL — will be operated from an orbital position of 110 degrees East. The satellite be used for DTH TV relay in Japan as well as to expand the availability of advanced television services (such as 4K/8K UHD TV). BSAT-4a will weigh approximately 3,520 kg. at liftoff.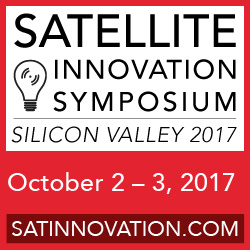 Flight VA239 will continue Arianespace's busy schedule in 2017, in which eight launches were performed during the year's first seven months, using the company's full launcher family (two with Vega; two with Soyuz; and four using Ariane 5).