The tragic irony of a region that was plagued by a severe drought in 2017 is now consumed in mudslides and floodwaters, taking with it at least 100 people and displacing over 244,000.
Heavy seasonal rainfall has recently caused flooding in Kenya and NASA analyzed and estimated the total rainfall using data from a suite of satellites and gauges.
At NASA's Goddard Space Flight Center in Greenbelt, Maryland, NASA's Integrated Multi-satellitE Retrievals for GPM (IMERG) created a merged precipitation product from the GPM or Global Precipitation Measurement mission constellation of satellites. Rainfall accumulation estimates were calculated and summarized for the period from April 27 to early May 4, 2018.
GPM is a joint mission between NASA and the Japan Aerospace Exploration Agency or JAXA. GPM also utilizes a constellation of other satellites to provide a global analysis of precipitation.
During this period heavy seasonal precipitation fell over Kenya. Rainfall totals in some areas near the Indian Ocean coast were estimated by IMERG to be greater than 430 mm (16.9 inches). Over western Kenya and eastern Uganda rainfall was estimated by IMERG to frequently exceed 200 mm (7.9 inches). IMERG data are produced using data from the satellites in the GPM Constellation, and are calibrated with measurements from the GPM Core Observatory satellite as well as rain gauge networks around the world.
By Hal Pierce / Rob Gutro
NASA's Goddard Space Flight Center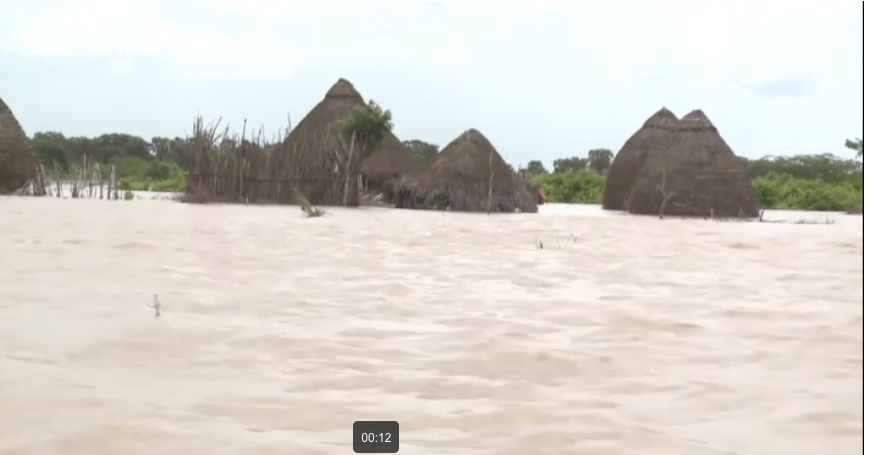 A dam burst late on Wednesday in a Kenyan town after heavy rain, leaving dozens dead.
The incident happened following heavy rains near the town of Nakuru, around 180km north of Nairobi.
At least 47 bodies have so far been pulled from the mud, regional police chief Japheth Kioko told Reuters.
"The water has caused huge destruction of both life and property. The extent of the damage has yet to be ascertained," Lee Kinyajui, governor of Nakuru, said in a statement.

Floodwaters swept away powerlines, homes, and buildings, including a primary school, according to a Reuters photographer on the scene.
The Kenyan Red Cross tweeted that it had rescued 39 people.
Yesterday the government announced that 132 people had died as a result of flooding since the rainy season began in March.