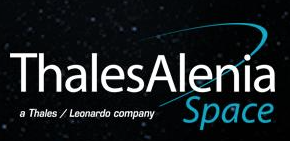 The talents and tenacity of many companies are required when it comes to building equipment and craft for space. Contributing to the most recent launch of the Cygnus resupply cargo module en route to the ISS is Thales Alenia Space.
The Cygnus spacecraft was launched by an Antares rocket from Wallops Island, Virginia at NASA's Wallops Flight Facility, on its eighth operational mission. This Cygnus was named in honor of astronaut Eugene "Gene" Cernan, the last human to set foot on the Moon.
The Cygnus spacecraft comprises of two main sections:
the Service Module from Orbital ATK
the enhanced Pressurized Cargo Module (PCM), developed and built by Thales Alenia Space, a joint venture between Thales (67 percent) and Leonardo (33 percent)
After arriving at the International Space Station, Cygnus will be captured by the robotic arm and docked to the Nadir port of Node 1. It will be unloaded and used for the first time as an extension of the orbiting laboratory for an experiment featuring the SpaceTango facility, with the TangoLab for microgravity research and development. This test is designed to demonstrate the station's expanded ability to host experiments, by using the Cygnus PCM.
Thales Alenia Space has a long history of having supplied cargo modules to Orbital ATK since the start of the Cygnus program. The first contract in 2009 provided for the delivery of nine modules, while a second contract in 2016 added nine more. Eight operational PCMs plus a demo module have been launched to date, four in the original version and five in the enhanced version.
The PCM used for this flight is the last one produced under the first contract. Built by Thales Alenia Space's Turin plant using a new friction welding system, the new modules feature lighter weight and a more efficient design that increases payload weight and volume, while also accommodating irregularly shaped containers.