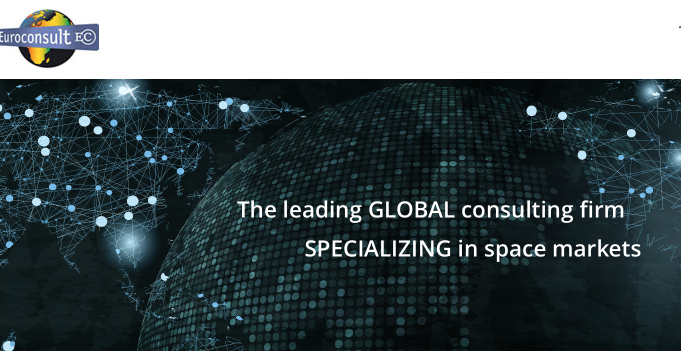 [Satnews] The World Space Risk Forum (WSRF) today announced its strategic partnership with the Paris-based global consulting firm, Euroconsult. As the leading consulting specialist in the space and satellite finance and risk market, Euroconsult will further underline the WSRF's commitment to the creation of a comprehensive platform for the global space risk community.
Since 2010, the WSRF has hosted a series of events attended by industry-leading space risk experts, including manufacturers, operators, underwriters, space agencies and Reinsurers. The main forum event will be held in Dubai, November 2016, to coincide with other UAE based announced Space events including Abu Dhabi Global Space Congress 2016.
The alliance with Euroconsult will primarily be focused on developing valuable insights on space risk data, analysis of industry trends as well as providing a global networking platform for the space industry.

All sectors of aerospace, communications, earth observation, and other space-related industries, as well as representatives of government agencies, science organizations, academia, in addition to all the major global insurance brokers and underwriter companies, form part of the space risk community. The 2016 WSRF will develop existing and future themes and aims to attract new industry players to the space risk arena.
Identifying the wide range of space risks to be covered, Lucy Gilchrist, Head of the WSRF, commented:
"We have to open our minds to all the risks that could be out there for our industry, such as economic, geopolitical, technology, legal, regulatory, environmental and societal risks, to share knowledge and greater understanding. This is why we strongly believe in working with Euroconsult going forward. They share the WSRF vision that understanding risk is key to a safer space."
Gilchrist continued, "The UAE offers a dynamic and strategic focus point for global space related topics, leading the discussions for the region and helping set the agenda on a global scale."
Euroconsult CEO, Pacôme Révillon, explained their decision to support the WSRF initiative, "The space sector is currently in a unique transition period, which involves shortened innovation cycles and a larger number of public and private stakeholders around the world. These trends result in new opportunities, but at the expense of new risks for space projects. With over 30 years of experience in consulting, research and executive-level events in space markets, we are excited to bring our expertise to the WSRF. Our strategic partnership will aim at broadening the range of risks addressed throughout the event and across the space community to support the success of future space initiatives."