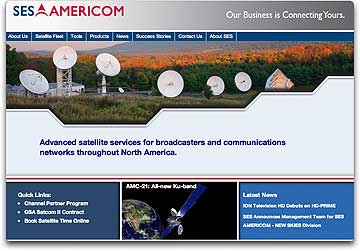 SES AMERICOM-NEW SKIES makes another major announcement at NAB, the second in just the last two days.
Today's breaking news involves
Turner Broadcasting System, Inc
. (TBS), which has signed a
five-year distribution and contribution agreement for CNN delivery to and from Europe and the Middle East.
AMERICOM-NEW SKIES, is a division of SES S.A. [Paris:SESG - News][LUxX:SESG] and is dedicated to the distribution of news from around the world.
Under the agreement,
Turner is tapping two transponders of capacity (72 megahertz total) aboard the NSS-7 satellite
, which has the reach to deliver
CNN International to viewers across the EMEA region.
The same spacecraft is also providing the backhaul of CNN news reports from CNN's
London, Moscow, Jerusalem and Baghdad bureaus
.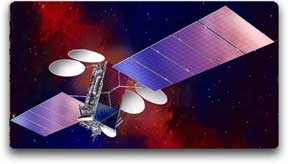 "
SES AMERICOM-NEW SKIES and its NSS-7 platform provide the coverage we must have to reach growing CNN audiences across Europe and the Middle East
," said
John Ball
,
Turner's Vice President of International Distribution
.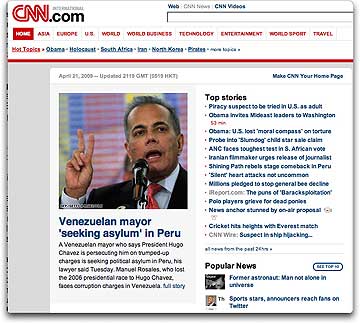 "
Turner and CNN are true innovators in the world of television news
, with informative and entertaining reports delivered around the clock from around the world," said
Scott Sprague
,
Senior Vice President of Global Sales at SES AMERICOM-NEW SKIES
, noting the satellite services leader also provides CNN with capacity aboard two additional satellites for satellite news gathering (SNG) and special events coverage throughout North America. "The SES AMERICOM-NEW SKIES distribution platform stands ready to deliver programming anytime, anywhere. We are truly honored to extend our relationship with the television news leader."
NSS-7 is a state-of-the-art, hybrid Ku- and C-band satellite located at 338 degrees East over the Atlantic Ocean, providing coverage of Europe, Africa, the Middle East, and the Americas.
The satellite is located at one of the most strategic orbital locations for trans-Atlantic connectivity as well as Internet connectivity from North America into Europe, the Middle East and Africa. The powerful spacecraft features 49 C-band transponders and 48 Ku-band transponders.