[Satnews] For the fifth consecutive year, Harris CapRock Communications has been ranked number one one in the listing by the World Teleport Association (WTA). The company also ranked sixth on The Global Top Twenty in 2015 based on total revenue.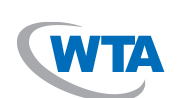 Harris CapRock's teleports consistently meet the highest requirements for National Institute of Standards and Technology compliance for confidentiality, integrity and availability. All of its teleports are designed with fully automatic 1:1 redundancy to achieve maximum availability and are managed 24 hours a day, seven days a week.

"Harris CapRock offers the most advanced tools and technologies and our global infrastructure enables us to deliver reliable, quality communications services to our customer anytime, anywhere," said Tracey Haslam, president, Harris CapRock Communications. "Our position on the WTA's Top Teleport Operator Rankings reflects our commitment to our customers that no matter how remote or variable their environments may be, their communications will be second to none."

You can find comprehensive listings for The Independent Top Twenty, The Global Top Twenty and The Fast Twenty of 2015, as well as all years since the rankings debut in 2004 here.