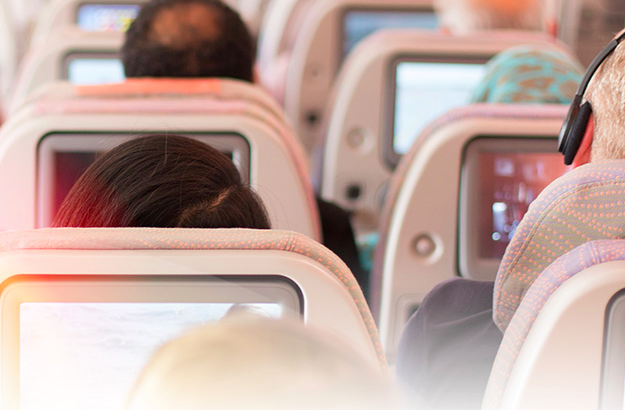 On January 9 Satnews.com shared information about Global Eagle Entertainment (GEE) "in discussions with a leading satellite provider to purchase satellite transponders for an estimated price of approximately $50 million," to support a large aviation-connectivity customer. Since then the curtain has been pulled back, press releases issued and the satellite fleet operator has been identified as SES.

The satellite, AMC-3 renamed Eagle-1 by Global Eagle, carries 24 Ku-band transponders and was launched in September 1997 on an Atlas 2A rocket. Eagle-1 covers North America, the Gulf of Mexico and the Caribbean. Lockheed Martin built the satellite, which is now operating nearly five years past its design life.
CEO Dave Davis remarked that rather than leasing capacity for a set amount of time, the purchase will prove to be a smarter financial move enabling substantial cost savings, that Global Eagle paid a low enough price for the satellite to outweigh the risk of buying a nearly 20-year-old spacecraft that's drifted into an inclined orbit.
To preserve on-board propellant for contingency operations, operators sometimes forego station-keeping maneuvers for older satellites like Eagle-1, allowing the spacecraft's position in the sky to gradually shift that can be an issue for some immobile ground-based antennas and terminals, it's not a serious matter for airplanes and boats equipped with antennas designed to keep satellites in sight while on the go.