[SatNews] SES S.A. (NYSE Euronext Paris and Luxembourg Stock Exchange: SESG) sees significant growth for satellite services in the mobility sector, in particular in aeronautical and maritime connectivity.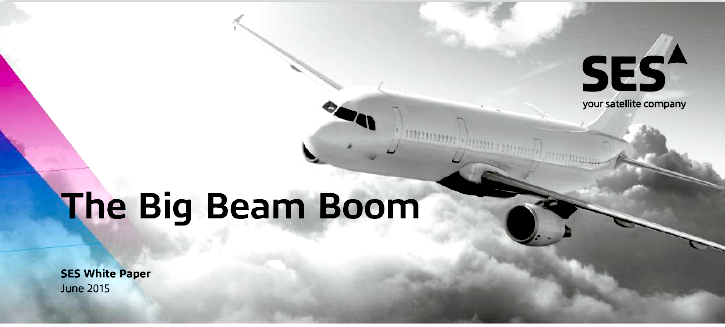 In the new White Paper "The Big Beam Boom" published by SES today, the leading satellite operator concludes that the exponentially rising airplane and ship traffic spurs demand for satellite capacity to satisfy increasing connectivity demands on airplanes and vessels.
"Air travel is now an ubiquitous commodity. To remain competitive, airlines are differentiating themselves through price, security or enhanced premium services; one such service feature is becoming pre-eminent: the connected aircraft," the White Paper says. SES sees a similar dynamics in the maritime sector. "Airplanes and ships need more and better satellite communications for voice, data and broadband services. Meeting the demand from markets—aeronautical and maritime—is vital."