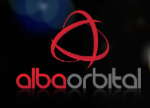 Alba Orbital Limited of Glasgow, Scotland, announced they have their first five PocketQube customers for their upcoming Cluster 2 mission which will take customer's PocketQubes to orbit in a rideshare agreement. Using the company's AlbaPod deployer, the company clusters multiple satellites onto one Launch Vehicle.
The PocketQube satellite format is made up of 5cm cubes, which can be stacked to make larger variants, which are referred to as p, for example 1p, 2p, 3p etc. The first 4 PocketQubes were launched into space in 2013.
Alba Cluster 2 builds upon the sold out Cluster 1. Cluster 1 is flying a satellite called Delfi-PQ from TU Delft and Unicorn-2a from Alba Orbital on the Vector Space Systems Vector-R launch vehicle, which is due to launch before the end of the year.
PocketQube format satellites from all over the world are getting to space with Alba Orbital for Alba Cluster 2.The PocketQubes currently confirmed on Alba Cluster 2 are:
ATL-1, ATL Ltd (Hungary), 2p
TRSI Sat, ACME AtronOmatic/MyRadar (USA/Germany), 1p
Discovery, Beyond Earth (USA) 1p
SMOG-P, BME University (Hungary), 1p
TBA, IRIM - Croatian Makers (Croatia), 1p,
The cluster includes
the first Croatian satellite ever, launched by Croatian high school students, organized by an educational non-profit IRIM – Croatian Makers.
SMOG-P built by the Hungarian University is flying a novel spectrum monitoring payload to make a global map of spectrum usage.
TRSI Sat is flying an unnamed commercial payload.
Discovery built by a U.S. company Beyond Earth is flying an optical camera payload.
Advanced Technology of Laser (ATL-1) from Hungary are testing a new thermal isolation material in space.
Founder/CEO Tom Walkinshaw comments that getting a satellite to orbit has traditionally cost six figures, taken years and prone to many delays. Alba's Launch Cluster 2 alleviate these problems, significantly reducing the barriers to launch PocketQubes in a regular cost effective manner. This will help democratize access to space.
Alba Orbital Cluster 2 is manifested on a TBA launch vehicle and is scheduled for a mid 2019 launch date with a target SSO (Polar) Orbit.
Slots for Cluster 2 are still available, with prices starting from 25k euro for a 1p. Alba Orbital provides the lowest price to launch a satellite to orbit on a flight proven launch vehicle.