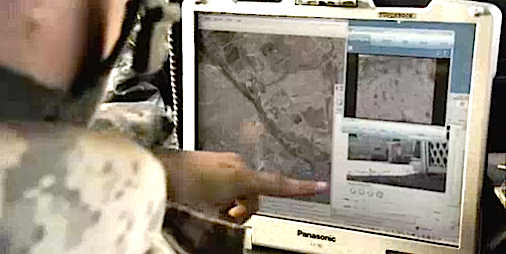 [SatNews] Harris Corporation (NYSE:HRS) has received a $5 million order from the U.S. Marine Corps for additional Harris Falcon III®AN/PRC-117G wideband manpack tactical radios. The Marines will acquire the equipment to broaden the deployment of secure networking of communications on the move.
The field-proven AN/PRC-117G is a first-of-its-kind radio, delivering unprecedented situational awareness through wideband networking of the battlefield. The system delivers critical real-time information to warfighters on the move and their field commanders through a man-portable software-defined radio with significantly reduced size and weight. The AN/PRC-117G radio allows streaming video, collaborative chat and other advanced applications.
The AN/PRC-117G is the first JTRS Software Communications Architecture (SCA)-certified and NSA Type-1 certified wideband manpack radio system. The radios are mounted into the AN/VRC-114 50-watt vehicular amplifier adapters, also acquired by the Marines as part of the procurement. The AN/VRC-114 vehicular adapters provide greater power amplification and connectivity with all radios in the network.
"This most recent order expands the Marine Corps' installed base of wideband networking capabilities, supporting deployed forces with the most advanced tactical communications system available," said Brendan O'Connell, president, Department of Defense business, Harris RF Communications. "The AN/PRC-117G offers greater flexibility in operational planning and execution and is capable of setting up tactical networks to pass chat, e-mail, ISR feeds and biometrics and other types of data."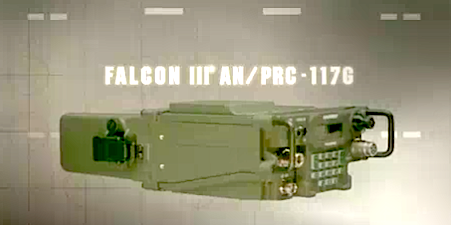 The AN/PRC-117G manpack radio was developed following the U.S. Joint Tactical Radio System (JTRS) program's Enterprise Business Model (EBM). The EBM encourages companies to develop next-generation solutions in tactical communications using their own investment capital. In doing so, the EBM encourages competition, increases innovation, reduces costs and speeds development of important capabilities.
The Falcon III AN/PRC-117G and other Falcon III radios have been adopted by the U.S. Department of Defense, federal agencies and key allies such as the United Kingdom, Canada, Germany, other NATO countries and Australia. In 2010, C4ISR Journal named the AN/PRC-117G as a Big 25 award winner in the category of network systems, recognizing the technology for having "a significant impact in defeating terrorists, preventing attacks, and enabling troops to make the right decisions on the battlefield."