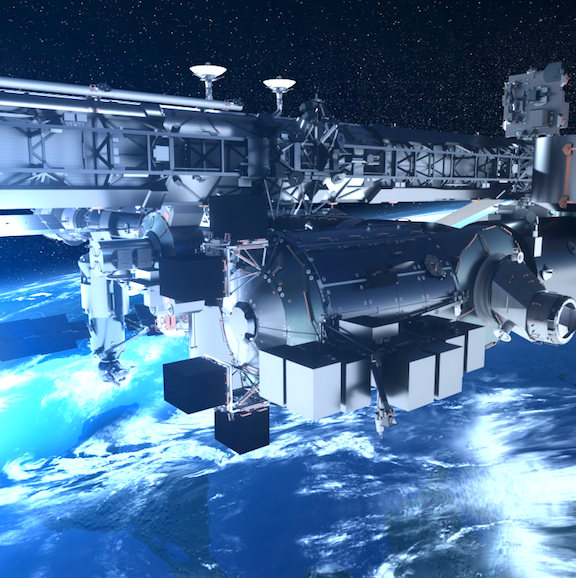 Airbus had a successful launch of their unique Bartolomeo platform last week from Cape Canaveral, Florida. Bartolomeo is now on its journey to the International Space Station (ISS) and will be installed outside of the Columbus Laboratory, the European module of the ISS built by Airbus. Bartolomeo is an all-in-one mission service that pioneers sustainable space for a safe and united world.
Bartolomeo which was named after Christopher Columbus' younger brother is funded by Airbus and will be operated with the support of the European Space Agency (ESA). The platform can host up to 12 different payloads lots, providing the m with a power supply and data transmission back to Earth.
This fact not only provides opportunities for Earth observation, but also environmental and climate research, robotics, material sciences, astrophysics or to test new technologies in space, paving the way for their commercialization. The platform's unique vantage point 400 kilometers above the Earth offers unobstructed views of the planet enabling the hosting of external payload in low-Earth-orbit.
Andreas Hammer, Airbus' Head of Space Exploration said that this unique platform will offer new and affordable Earth observation applications and give companies and research institutions the unique opportunity to explore their project quickly and easily in space.
Launch opportunities are available on every servicing mission to the ISS which is around every three months, and the payload accommodations allows slots for a wide range of payload mass going from 5 to 450 kg. According to Airbus they will be provided with optical data downlink capacity of one to two Terabytes per day.
In just 12 months any payload can be prepared and ready to operate. Payload sizes, interfaces, preparation before launch and integration processes are generally standardized reducing lead times and reducing costs as compared to traditional mission costs.