Now they're a team, as ORBCOMM Inc. (Nasdaq: ORBC) has acquired the assets of inthinc, Inc., bringing one's expertise to the other to be stronger in their combined efforts of fleet management and driver safety solutions as well as Machine-to-Machine (M2M) and Internet of Things (IoT) solutions.
inthinc, Inc. based in Salt Lake City, Utah, provides fleet management and driver safety solutions to a broad range of industrial enterprises. Their vehicle telematics solutions are focused on improving driver safety, operational efficiency, regulatory compliance and workforce optimization through the two-way integration of in-vehicle devices, smart mobile devices, web applications and data management services.

inthinc, Inc. has had a long relationship as a customer of ORBCOMM's wireless data services, that provides Machine-to-Machine (M2M) and Internet of Things (IoT) solutions. inthinc provides fleet management solutions to more than 100 enterprises and industrial companies around the world, who operate large commercial vehicle fleets. In addition, inthinc offers solutions that support the emerging ELD Mandate regulations from the Federal Motor Carrier Safety Administration, which will require companies to replace drivers' paper log-books with electronic "Hours of Service" applications in late 2017.
The company also has a strong market presence with energy companies, who use inthinc's solutions to manage driver behavior and vehicles serving the North American exploration and production market. Through the acquisition of inthinc, ORBCOMM will expand inthinc's core telematics services to its existing transportation and heavy equipment markets and broaden inthinc's global footprint through its widespread distribution channels.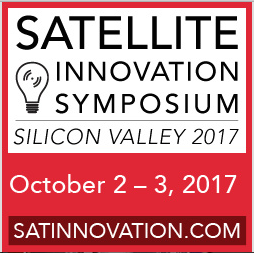 Although the majority of inthinc's customers are based in the United States, inthinc also serves customers in Argentina, Australia, Canada, Chile, Columbia, the Dominican Republic, Mexico, Papua New Guinea, Peru, Romania, South Africa, and Tanzania. Many of inthinc's customers operate in remote regions supporting industrial facilities, which makes its dual-mode satellite and cellular product offerings extremely valuable by providing immediate verbal feedback and coaching for drivers as well as driver performance metrics regarding safety and speed limit compliance. Customers who use inthinc's solutions experience significant reductions in accidents as well as ROI-based savings in vehicle performance, fuel management and maintenance.
Marc Eisenberg, ORBCOMM's Chief Executive Officer shared that with a superior portfolio of telematics solutions, inthinc provides a solid entry point for ORBCOMM into the vehicle fleet management market. inthinc's offering complements and strengthens their existing transportation and heavy equipment product portfolio, allowing their customers to access a broader set of asset monitoring solutions. Marc continued that by adding incremental vertical markets and telematics capabilities, the acquisition of inthinc further solidifies ORBCOMM's position as a leading full-service solution provider in the industrial Internet of Things.
Todd Follmer of inthinc, Inc., who is joining ORBCOMM as Senior Vice President of Fleet Management stated that they believe the increased scale in customer service, installation, engineering, sales, marketing, operations, and supply chain that ORBCOMM offers to inthinc will support their immediate growth objectives. They look forward to leveraging ORBCOMM's strong brand equity and global distribution network to accelerate the adoption of inthinc's safety mentoring solution, which has produced dramatic safety improvements for inthinc's global customers over the last 10 years. This powerful combination of synergies and advanced technology will better enable them to meet their customers' fleet safety and efficiency goals and deliver their industry-leading products to a more diverse customer base around the world.
ORBCOMM was advised by Raymond James on this transaction.