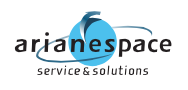 This last launch of the year, Flight VA234, was a big one requiring Arianespace's Ariane 5 heavy-lift work horse vehicle, making it the seventh flight for the Ariane 5 for the year 2016 and the company's 11th overall this year with its launcher family. Today's launch involves former satisfied customers whose experience with Arianespace goes back a long ways.
The satellites that hitched a ride today include the Star One D1 relay platform, to be operated by Brazil's Embratel Star One, and JCSAT-15 for use by the Japanese operator SKY Perfect JSAT Corp. Arianespace has been the sole launcher of all of the Embratel Star One satellites.
Arianespace Chairman and CEO Stéphane Israël explains, "With Star One D1, Arianespace has launched all Embratel Star One satellites since 1985 amounting to 11 birds, and it's been only a year since we launched Embratel's Star One C4. Another special partner, SKY Perfect JSAT, entrusted its 19th satellite to Arianespace since our launch of the JCSAT-1 in 1989. We have one more SKY Perfect JSAT satellite in our backlog, and we are looking for further opportunities!"
Both satellites carried on the latest Ariane 5 mission, designated VA234 in Arianespace's launcher family numbering system, were produced in Palo Alto, California by Space Systems Loral (SSL) using the company's SSL 1300 platform.
"With today's flight, Arianespace has launched a total of 11 SSL-built telecom and Earth observation satellites this year, including two SSL-dedicated Ariane 5 missions," Israël added in remarks from the Spaceport. "We now have two more SSL geostationary orbit communication satellites in our backlog."
The double mission marked the second time in 2016 that Arianespace orbited a pair of SSL-built satellites on the same Ariane 5. In addition to the use of heavy-lift Ariane 5s in orbiting telecommunications relay platforms built by SSL, four of the company-manufactured Earth observation satellites were lofted by Arianespace by its lightweight Vega in September for American operator Terra Bella.
During Flight VA234, Ariane 5 delivered an estimated payload lift performance of 10,722 kg., deploying its two payloads in 43 minutes.
Released first during the mission was Star One D1, which is now heading to a geostationary orbit position of 84 deg. West. The satellite will extend Embratel Star One's operations in C-Band and bring new capacities in Ku-band for Latin America and Ka-band for Brazil, complementing the service provided by Embratel Star One's Brasilsat B4 satellite that was launched by Arianespace in 1994.
The second passenger's deployment during Flight VA234 put JCSAT-15 on its way to a geostationary orbit location of 110 deg. East, where it will relay the multi-channel pay TV service SKY PerfecTV! across Japan, as well as provide data transfer communications and maritime/aviation applications for the Oceania and Indian Ocean regions. JCSAT-15 is intended to replace the N-SAT-110 satellite, which Arianespace orbited in 2000.
Today's mission continued Ariane 5's on-target performance track record, with the following estimated orbital parameters at injection:
– Perigee: 249.2 km. for a target of 249.1 km.
– Apogee: 35,920 km. for a target of 35,905 km.
– Inclination: 6.00 deg. for a target of 6.00 deg.
Looking ahead to 2017, Arianespace's next launch is set for the end of January with a Soyuz flight to orbit the Hispasat 36W-1 telecommunications satellite.