The United Launch Alliance Atlas V 551 rocket lifted off at 4:18 p.m. EDT (2018 UTC) carrying the sixth Advanced Extremely High Frequency (AEHF-6) communications satellite for the U.S. Space Force's Space and Missile Systems Center from Cape Canaveral, Florida. United Launch Alliance (ULA) will launch an Atlas V 551 rocket to deliver the sixth Advanced Extremely High Frequency (AEHF) communications satellite for the U.S. Space Force Space and Missile Systems Center from Space Launch Complex-41 at Cape Canaveral Air Force Station, Florida.
Following the first stage of flight, the Centaur upper stage performed an initial burn that achieved a parking orbit. A second burn then injected the rocket and payload into a standard geosynchronous transfer orbit. The CubeSat rideshare payload was then deployed.
ULA is now now in the midst of a five-hour coast away from Earth to reach apogee, or the high point, of the orbit where Centaur will perform a third and final burn to benefit AEHF-6 significantly by raising perigee, or the low point, of the orbit and reduce inclination relative to the equator. It is advantageous for the satellite to use the remaining performance of Centaur to put AEHF-6 closer to its final orbit as possible.
Deployment of the payload to complete this launch is expected at T+plus 5 hours, 41 minutes.
Today's seven-hour countdown started at 8:07 a.m. EDT under the guidance of ULA Launch Conductor Scott Barney. The rocket was powered up and underwent standard day-of-launch testing while crews finished configuring the launch pad. The "go" for fueling was given by ULA Launch Director Tom Heter III at 12:39 p.m. Tanking operations were successfully performed as 66,000 gallons of liquid oxygen and liquid hydrogen were placed into the rocket's tanks. The clear to launch was given at 4:12 p.m. EDT by Space Force Mission Director Col. Robert Bongiovi.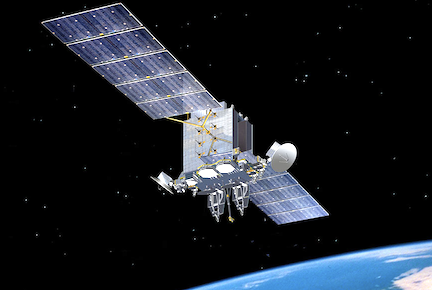 The AEHF system, developed by Lockheed Martin, provides vastly improved global, survivable, protected communications capabilities for strategic command and tactical warfighters. This jam-resistant system also serves international partners including Canada, the Netherlands, the United Kingdom and Australia.
AEHF-6 will be a protected communications relay to provide the highest levels of information protection to the nation's most critical users.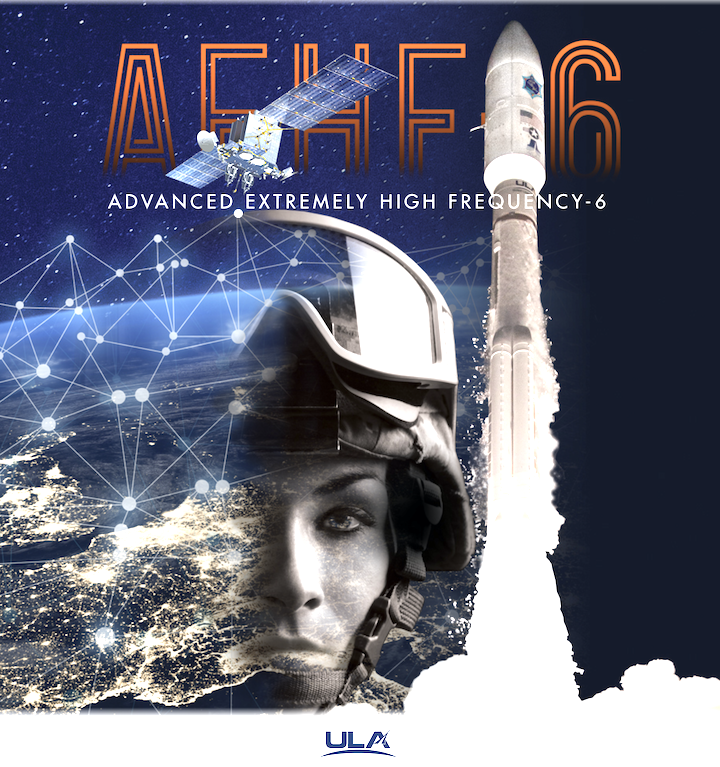 The Lockheed Martin A2100 satellite gives senior leadership a survivable line of communications to military forces in all levels of conflict, including nuclear war. The system features encryption, low probability of intercept and detection, jammer resistance and the ability to penetrate the electro-magnetic interference caused by nuclear weapons to route communications to users on land, at sea or in the air.
The Atlas V 551 rocket will deliver AEHF-6 into an optimized, high-energy geosynchronous transfer orbit. ULA and the AEHF program produced this ascent profile to maximize mission flexibility over the satellite's lifetime. Atlas V rockets successfully launched the first five AEHF satellites in 2010, 2012, 2013, 2018 and 2019. These satellites were placed in geosynchronous orbit 35,888 km (22,300 miles) above Earth to augment and eventually replace the legacy MILSTAR communications satellite fleet. One AEHF satellite has greater capacity than the entire five-satellite MILSTAR constellation.