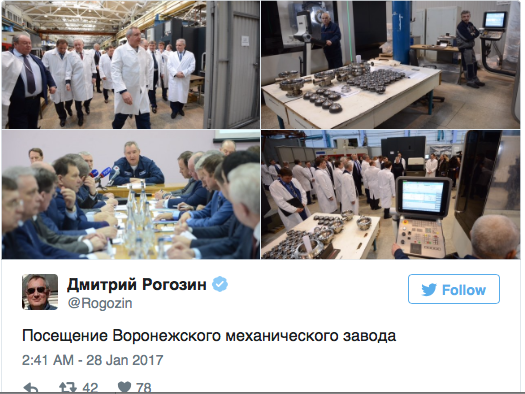 Some headlines addressing the matter were attention grabbers indicating that 'Russian rockets sold to NASA may blow up due to faulty metal.'
Russia is delaying the launch of their Proton rockets due to faulty materials and other issues. The rockets would be grounded for some three-and-a-half months, until the middle of May, Russian Deputy Prime Minister Dmitry Rogozin said on Saturday, while visiting the Voronezh plant that supplies engines for Proton-M systems.
The move comes after the results of a thorough checkup followed a failed launch in December. The failure was caused by foreign particles that entered the Soyuz's third stage engine, causing a fire. The statement also indicated that defective assembly of the engine played a role in the failure. The engine, like the Proton upper stage engines, was manufactured by Voronezh.
According to a report in the daily "Kommersant," a test showed that a key heat-resistant part has been swapped during the assembly.
"Instead of using materials containing precious metals (…) less heat-resistant components were used, which are normally used for other engine models," the report said. Authorities, including the FSB security service, were now trying to determine how this swap managed to slip through various quality controls.
Speaking in Voronezh on Saturday, Rogozin also suggested that employees may have tampered with the production process.
"All those responsible for switching document and technology will be severely punished," Rogozin tweeted. "Three Proton-M rockets will be dissembled and their second and third-degree engines replaced."
He also tweeted several pictures from his tour of the plant in southwest Russia.
Russia is currently the only country capable of sending manned space flights to the International Space Station. However, their space program has been hit by several failed launches of unmanned rockets, including Proton-M, which is most commonly used for transporting military and civilian satellites.
Last week, the head of the Voronezh factory resigned "for reasons of unsatisfactory work and product quality."