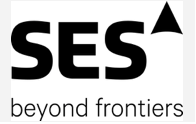 These two companies have recently completed two major capacity agreements, they are...
Globecast, a solutions provider for media, has doubled its SES satellite capacity at the heart of North America's leading cable neighborhood to expand content distribution services to dozens of U.S. cable networks.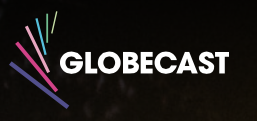 As part of the new agreement announced by SES, Globecast will be utilizing two additional full transponders aboard the SES-1 satellite to deliver packaged programming from content providers to cable systems across the continental U.S. Globecast already relies on a third transponder on SES-1 to meet the growing demand among dozens of cable networks and broadcasters for content distribution throughout the region.
Eddie Ferraro, Managing Director of Globecast Americas explained that Globecast is building much of its regional and global content distribution strategy using SES's North American cable neighborhood, which is where the leading cable networks reside and where their clients have the best possible cable penetration, and they've collaborated closely with SES for many years, always focused on developing tailored turnkey media management and distribution solutions for their customers in an evolving market. SES's expertise and reliability play a pivotal role in their ability to grow their business in the demanding and all-important North American media market.
In a separate agreement, Globecast has renewed a 36 MHz transponder on the SES-3 satellite, its fourth transponder on the Centre of the Arc cable distribution platform, home to major media and entertainment leaders such as Discovery, Scripps Networks Interactive, HSN, and Viacom. SES-1 and SES-3, together with SES's AMC-18 satellite, form what has fast become the sweet spot for regional content delivery and the backbone for much of Globecast's media delivery solution.
Steve Bunke, Vice President of SES Video in North America said that SES continues to invest in a robust global network of satellites and ground infrastructure designed to help media management innovators like Globecast create solutions to customer challenges, and just like Globecast, SES has built its businesses on customer-centric principles and strategies, which are clearly demonstrated at the Centre of the Arc – where Globecast and other leading media management companies are differentiating their services with unrivalled reach and cable penetration.