[SatNews] Everything is in place for a launch to resupply the space station, but wait, "Ahoy there," what is a boat doing in the area reserved for a launch?
"Tonight´s launch of the Antares rocket carrying the Cygnus cargo craft has been scrubbed," a NASA commentator said on the U.S. space agency's live broadcast.
"Tonight´s Antares launch has been postponed because of a ship in the mariner avoidance area," Orbital said on its launch blog. Monday's launch attempt was scrubbed because of a boat down range in the trajectory Antares would have flown had it lifted off.
The boat was located inside the rocket´s designated safety range, just to the southeast, and Orbital decided it was too risky to send the rocket soaring overhead.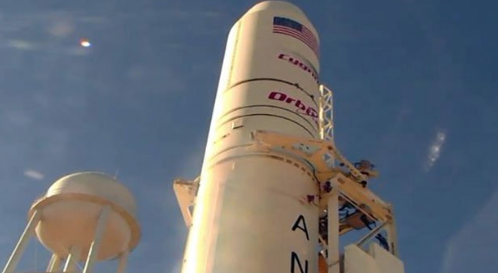 Attempts to contact the boat were unsuccessful, NASA said, and the liftoff had to be scrubbed 10 minutes before it was scheduled to go.
The next launch attempt is expected Tuesday at 6:19 pm (2219 GMT) EDT Tuesday, October 28 from the Mid-Atlantic Regional Spaceport Pad 0A at NASA's Wallops Flight Facility in Virginia. There is a 10 minute launch window. Live coverage on NASA TV will begin at 5:30 p.m. EDT. At last report, the weather forecast for October 28 was 95-percent favorable.
Weather permitting, the launch of Antares from Wallops Island, Virginia on October 28, 2014 may be visible along the East Coast. A complete gallery of launch viewing maps is available here.
The cargo ship is aiming to make its third contracted mission with NASA, carrying nearly 5,000 pounds (2,200 kilograms) of supplies and science experiments for the six orbiting astronauts. (AFP)
Arrival of the Cygnus spacecraft at the International Space Station would occur November 2.