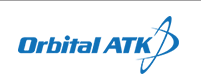 The contract with Eutelsat Communications (NYSE Euronext Paris: ETL) to build the EUTELSAT 5 West B satellite is a first for Orbital ATK (NYSE: OA). The task delineation is as follows; Orbital will team up with Airbus Defence and Space to build the satellite that is based on Orbital ATK's GEOStar satellite platform while Airbus Defence and Space will provide the communications payload of 35 active Ku-band channels. This is the first time the two have partnered on satellite work
The spacecraft will be designed, built and tested at Orbital ATK's state-of-the-art satellite manufacturing facility in Dulles, Virginia. EUTELSAT 5 West B will have an operational lifetime of more than 15 years as a broadcast satellite, replacing the current satellite at Eutelsat's 5 degrees West longitude orbit slot. Once EUTELSAT 5 West B is positioned in geostationary orbit, it willserve mainly video markets in Europe and North Africa.
Amer Khouri, Vice President of the Commercial Satellite Business at Orbital ATK said, "Eutelsat is a global leader in satellite operations and we are proud to provide them with a spacecraft built on our innovative, reliable and affordable GEOStar product line. With Airbus Defence and Space providing the payload and Orbital ATK using our flight-proven bus design, we are confident the team will deliver a high-quality broadcast satellite."
EUTELSAT 5 West B is scheduled for launch in 2018 aboard an International Launch Services (ILS) Proton vehicle from Baikonur Cosmodrome in Russia. It will be the 41st commercial satellite ordered and built by Orbital ATK.
Orbital ATK is currently producing additional commercial satellites for Yahsat Satellite Communications, Avanti Communications and SES S.A. that will be delivered and launched over the next year.