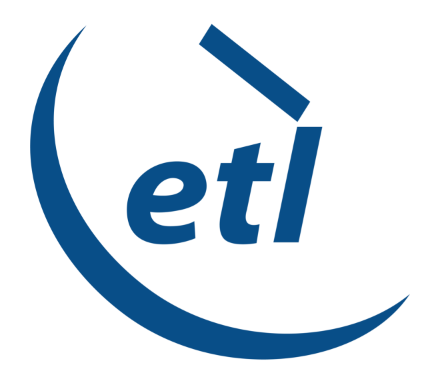 ETL Systems is presenting a new matrix and frequency converter to the MENA and NAM regions of the world at Satellite 2020 and CABSAT. The two products, Hawk Matrix and Falcon Frequency Converter, are the result of ETL answering the needs of those that demand mission critical communications.
The ultra-compact Hawk Matrix is suited for RF signal routing at Low Earth Orbit (LEO) gateways, as well as small High Throughput Satellite (HTS) ground stations and deployable VSAT terminals.
The new dual 8 x 8 matrix is an addition to ETL's growing range of 36 L-band Matrices which is more than double the range of its nearest competitor. The design of the Hawk 1U matrix supports mission critical communication applications with plug and go technology from field replaceable matrix modules and hot-swap CPU and dual redundant power supply units.

The new Hawk provides flexible routing solutions with configurable capacity and uplink or downlink matrix module options. It can be configured with either dual 8x8 matrix modules, or a single 16x8 or 8x16 matrix module. It is a cost-effective solution as one module can be combining for uplink transmit signals and the other distributive for downlink receive signals. The 1U matrix can also be configured with two modules combining or distributing.


Ian Hilditch, CEO, ETL Systems, commented saying that consumer demand for high-quality data is at an all-time high. Satellite is a hugely popular communications method within the MENA region, with the broadcast industry relying heavily on the technology to deliver high-quality services. Additionally, with its promise of low-latency and low-cost services, they're expecting to see LEO having a significant impact on the NAM region. Resilient ground station equipment is pivotal in delivering robust services to customers and they're excited to share their solutions at both Satellite and CABSAT."

ETL Systems will also introduce its new rack mounted frequency converter, the Falcon, to the NAM and MENA regions at Satellite and CABSAT. The Falcon offers multiple module configurations, with a range of frequency options, as well as agile or block upconverters and downconverters. The 1U chassis has capacity for up to five conversion modules, which are field serviceable and replaceable. Resilience is also provided from hot-swap dual redundant power supplies and a field replaceable CPU. A 10MHz reference source is provided for internal/external signals. 2+1 and 1+1 redundancy configurations are also available within the chassis.

ETL Systems is co-exhibiting with Atlantic Microwave at stand 1043 at Satellite from March 10th – 12th. ETL will be co-hosting a networking event at its stand with the Satcoms Innovation Group on Wednesday 11th March at 16:00.

ETL Systems is exhibiting at stand C3-205 at CABSAT from March 31st – April 2nd.