[SatNews] Inmarsat (LSE:ISAT.L) is offering all post-pay IsatPhone 2 customers free-of-charge access to GEOS' Worldwide Emergency Response Coordination service.
The service takes advantage of the IsatPhone 2's one-press assistance button, located at the top of the handset. GEOS' service enables customers to contact the GEOS International Emergency Response Coordination Center (IERCC), simply by pressing the assistance button. Pressing the button triggers a message containing the user's GPS co-ordinates, sent over Inmarsat's global satellite network.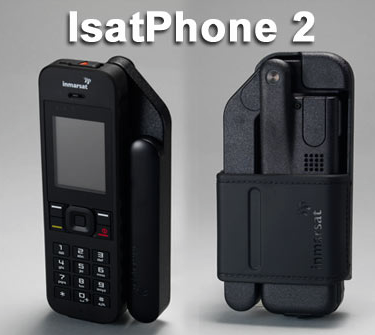 Once the emergency notification request is received, the response center; staffed 24-7 and located in Houston, Texas, will contact the user directly and establish the nature of the emergency. GEOS staff will then notify the appropriate authorities based in the region to begin search and rescue procedures.
"Increasingly, safety and security are paramount concerns amongst purchasers of satellite phones who often work in isolated or volatile areas," said Greg Ewert, President, Inmarsat Enterprise. "The GEOS service is an excellent complement to the IsatPhone 2's tracking functionality, and coupled with the global reach of Inmarsat's reliable satellite network, will provide a welcome peace of mind for new and existing IsatPhone 2 customers."
"We are extremely pleased to welcome Inmarsat IsatPhone 2 users to the broad global family of members all over the world protected by the GEOS global umbrella" stated David Ruby, CEO of GEOS Worldwide.
The service is available free-of-charge to all existing and new IsatPhone 2 post-pay customers. Pre-pay customers can also access the service; however GEOS will charge an annual fee.
GEOS also offer Inmarsat customers additional membership benefits to defray search and rescue and medivac costs.