China is circumventing U.S. law and exploiting nine U.S. satellites above Earth, a new report shows.
Although it is illegal under U.S. law for private companies to send satellites to China for their use, there aren't any laws to prohibit how a satellite's bandwidth is used once deployed to space, which has paved way for China to rent it from a disjointed series of firms who own the satellites, The Wall Street Journal reported Tuesday.
Private U.S. companies and offshore companies share ownership of the satellites, which are typically used for civilian purposes. However, now that China has rented satellite bandwidth, it can tap into the navigation systems for military purposes, such as missile guidance.
China's circumvention when it comes to U.S. satellites has been ongoing for years. China's domestic technology is far behind that of the U.S., and while they're not allowed to buy the satellite bandwidth, this method of renting has allowed them to continue to expand their technologies, especially those utilized by the military.
Tangled ownership and offshore firms helped Beijing win access to superior technology, despite U.S. law preventing satellite sales to China. U.S. firms including private-equity giant Carlyle Group...
"It's a serious ethical and moral problem as well as a national-security issue," said Larry Wortzel, a former chairman of the bipartisan U.S.-China Economic and Security Review Commission, a group that helps advise Congress on China-related issues.
Although defense officials have said that the U.S. can gain perspective into China's space strategies by their use of U.S. satellites, they did not expect China to use the satellites for such significant purposes.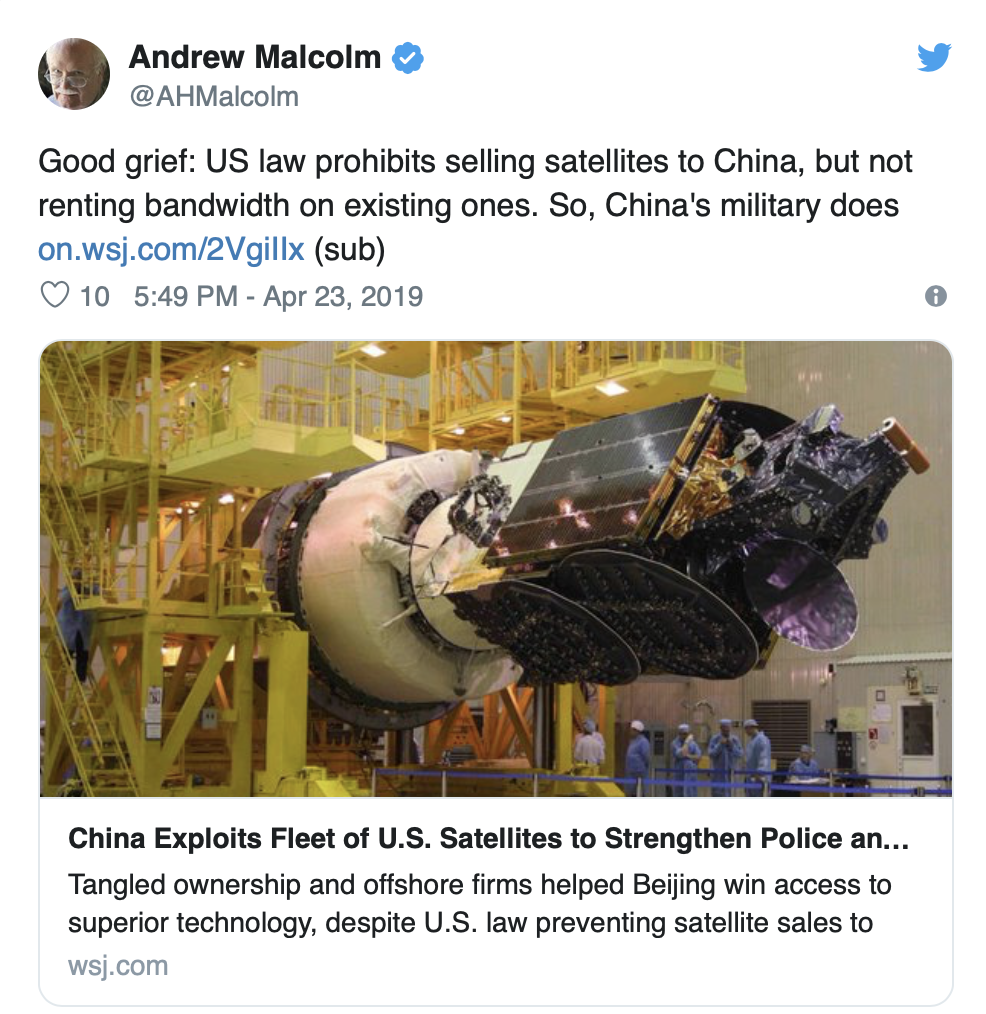 Chinese government-owned companies Citic Group and Carlyle control approximately 75 percent of Hong Kong company Asia Satellite Telecommunications Co. (AsiaSat), which has legally purchased nine U.S. satellites for the past 30 years via export exemptions afforded to sovereign Hong Kong.
In turn, AsiaSat provides communications services often used by broadcasting companies throughout the Asia-Pacific region, including China, but their financial documents provide few details on their dealings with the Chinese government-backed companies.
Citic's website, however, made brief mention of the connection.
"The country is rich and the military is mighty," it said, following a 2015 military parade broadcast made possible by AsiaSat. "Satellite communications are evidence of the nation's development."
Citic also said that AsiaSat's satellite communications service was provided to law enforcement while controlling anti-government demonstrations in 2008 and 2009. AsiaSat and Citic have collaborated on various other efforts such as maritime rights and telecommunication services in the South China Sea and to China's coast guard agency.
"It is effectively a pipe," Carlyle explained in a statement, adding, "and AsiaSat, because of privacy issues, doesn't monitor or regulate the content that flows through it."
Carlyle insists the connection is no different than the telecommunications flow Verizon and AT&T have with IntelSat, a global satellite communications provider. The company also said AsiaSat provides annual reports to the U.S. State Department to ensure it complies with U.S. export laws and shares data only with authorized users.
California-based satellite company Global IP recently accepted investor backing, including that of a Hong Kong investment group found to be controlled by China Orient Asset Management Co., an entity of the Chinese government, Foreign Policy reported earlier this month. The revelation caused Boeing, the satellite's manufacturer, to pull out of the deal with Global IP.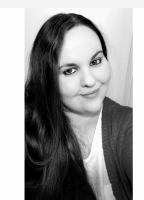 Several other similar investment incidents have taken place.
A U.S. Department of Commerce spokesman said the department "regularly updates its regulations to counter evolving national security threats," and routinely denies export when determined to be counter to U.S. interests.
The State Department also controls satellite technology regulations and says the department "strongly urges companies to implement stringent safeguards to ensure that their commercial activities do not contribute to China's human-rights abuses."