Iridium Communications Inc. (NASDAQ: IRDM) has been awarded a new contract by the Defense Information Systems Agency (DISA) to continue supporting the U.S. Department of Defense (DoD) Enhanced Mobile Satellite Service (EMSS) gateway.
The contract, valued at $54 million over 4.5 years, for Gateway Maintenance and Support Service (GMSS), will ensure that this dedicated ground site continues to operate at peak efficiency and in optimal condition for critical U.S. DoD missions.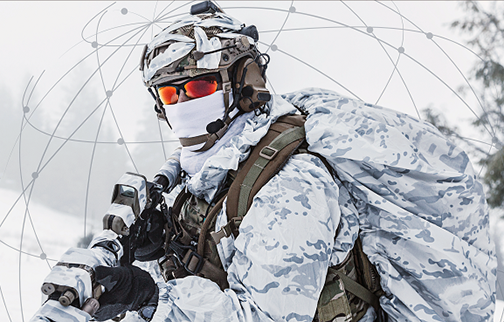 Dedicated for use by the U.S. DoD, their Iridium gateway serves as the uplink and downlink point for the DoD's EMSS communications capabilities through the Iridium® network. This includes the enhanced capabilities made possible by Iridium's upgraded satellite constellation, which was formally completed and declared fully operational in February of this year.
The previous iteration of the GMSS contract was awarded in October of 2013 for a five-year term with a six-month extension option. The subscribers operating under the Iridium EMSS program run by DISA have more than doubled over the five-year period between 2013 and 2018 to 113,000, reflecting a 17.25% compounded annual growth rate. This surge in growth has occurred under the current flat-rate contract program that provides unlimited voice and data services to the U.S. warfighter and other government participants.
Scott Scheimreif, EVP of government programs, Iridium, said this new contract provides the mechanism for Iridium to help ensure the DoD gateway is able to fully support the new capabilities and services needed to meet the emerging requirements of the warfighter. This is another example of the strategic, long-term relationship between Iridium and the U.S. Department of Defense. The company remains committed to the U.S. DoD and the warfighter as new ways for addressing critical requirements leveraging Iridium's unique satellite network are explored.