[Satnews] Every year the MSUA (Mobile Satellite Users Association) grants awards to major industry innovators. This time Globalsat Group was named "Company to Watch" in the category Emergency Response Mobility Satcom Innovation.
The announcement took place during a luncheon with 80 industry professionals organized by the MSUA, during which innovation was rewarded in the aeronautical, M2M (machine-to-machine), maritime and emergency response fields.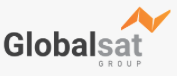 J. Alberto Palacios, CEO of Globalsat Group, said, "This recognition is a great honor for us. Having cutting edge technologies is relevant, but it is essential to understand which, how and when to use them. We know that developing solutions and empowering our customers not only creates long-term business relationships but also fulfills the necessary social responsibility throughout the industry."
According to MSUA former president Tim Farrar, "Globalsat's deployment represents a notable example of how satellite technology has a critical role to play in emergency communications and has already saved many lives in Chile."
"The flexibility of our organizational structure is key, we keep in constant communication with our customers in order to deliver effective and quick solutions according to their needs," explains Rodrigo Soza, Account Manager for the Chilean Navy by Globalsat Chile.
Globalsat Group, founded in 1999, is the first pan-American consortium of mobile satellite solutions (MSS) and a provider of satellite services throughout the Americas. The group has offices in the US, Bolivia, Brazil, Chile, Colombia, Peru and Mexico. Globalsat Group solutions provide continuous and efficient mission critical communication for thousands of customers in areas such as government, defense, oil & gas, media, mining, banking, agriculture, international cooperation and tourism. The group covers all areas of satellite service on land, sea and air directly and through its dealer network in major cities throughout the Americas.