Here's a rideshare program that's not about taking folks in a commuter bus to their office, but rather, launches small satellites from a rocket. The companies involved in this mission are Exolaunch, a German rideshare launch and deployment solutions provider, and SpaceX's Falcon 9. Exolaunch will provide comprehensive rideshare mission management, deployment and integration services for its customers participating in this launch. Core customers who signed up for this launch through Exolaunch's services will be announced in the coming weeks.
Exolaunch signed a Launch Services Agreement with SpaceX to launch small satellites on a Falcon 9 as part of SpaceX's SmallSat Rideshare Program. Under the launch contract, Exolaunch accommodates multiple microsatellites and cubesats on the first Falcon 9 smallsat-dedicated rideshare mission to sun-synchronous orbit, targeted for launch in December 2020. To date Exolaunch has contributed to launch campaigns for nearly one hundred small satellites.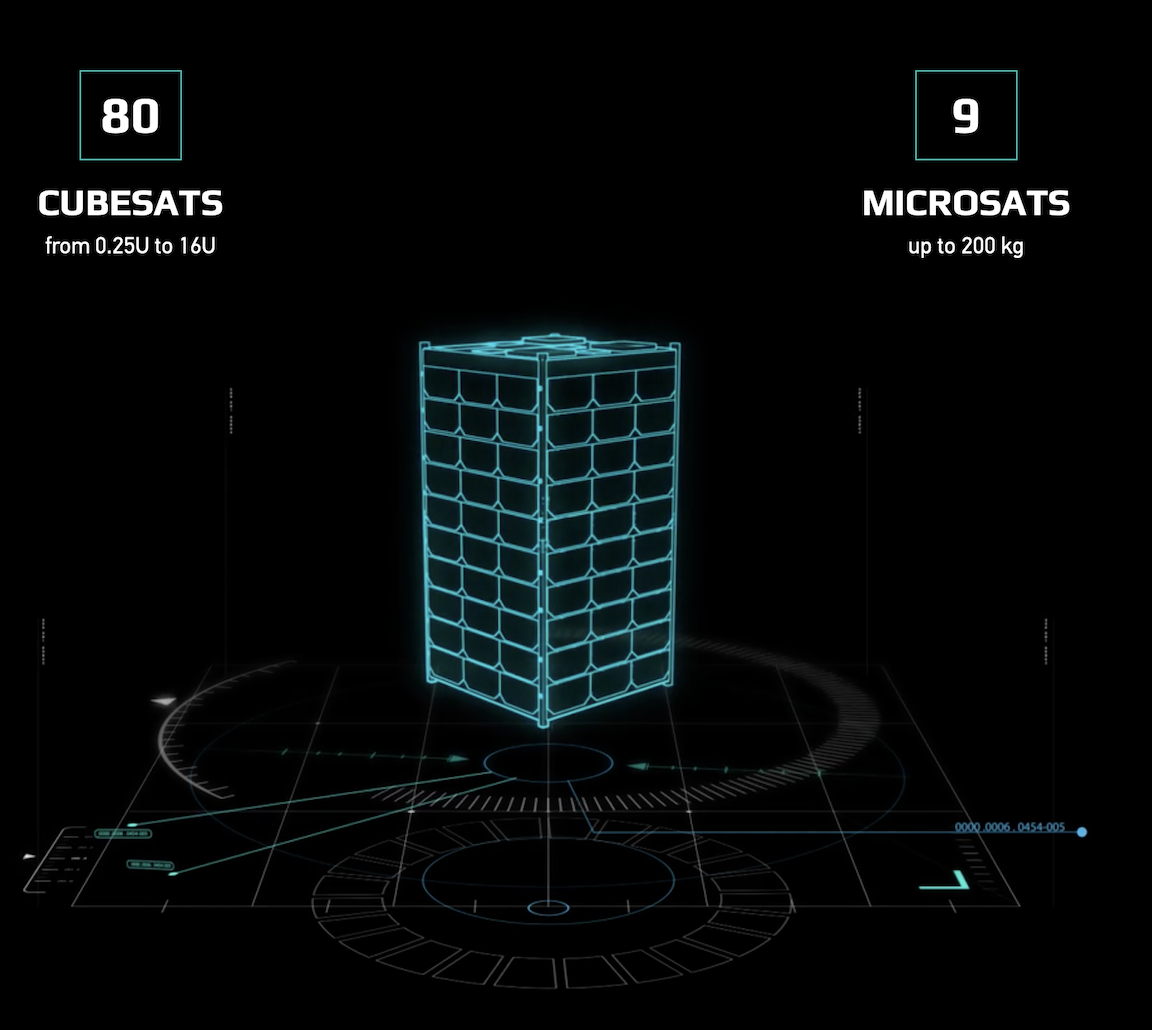 Exolaunch's new product, the EXOport is a flexible multi-port adapter designed to enable optimal accommodation of microsats and cubesats. The EXOport comes in various configurations and significantly optimizes slot capacity and launch budget for customers. EXOports mount Exolaunch's proprietary separation systems to accommodate multiple payloads on a single Falcon 9 ESPA port. These include the CarboNIX, a shock-free separation system for microsatellites that qualified in space in 2019, and the EXOpod cubesat deployer that was utilized to launch over 80 cubesats and can deploy any cubesat up to 16U. The EXObox sequencer will provide separation signals to multiple payloads to initiate their safe and precise deployment into orbit.
Jeanne Medvedeva, Commercial Director at Exolaunch said that participation in this SpaceX launch will allow Exolaunch to meet the industry demand for more rideshare options out of the USA, while also helping their customers meet their mission goals on time and on budget. This first dedicated rideshare launch will mark an important milestone for Exolaunch. They look forward to a smooth launch campaign and are proud to add Falcon 9 to their launch manifest.
Tom Ochinero, Vice President of Commercial Sales at SpaceX said that Exolaunch needs a simple, reliable and cost-effective rideshare launch solution to best serve their customers. SpaceX is proud to earn their business, and they look forward to working with them on their first dedicated rideshare mission targeted for later this year.