Advantech Wireless is enjoying the fruits of their labors whereby Transcend™ 800 microwave systems have been ordered in large quantities from several global customers.
Advantech Wireless has received new orders for its Transcend™ 800 microwave systems from several global customers. Advantech Wireless customers from North America and the EMEA Regions (Europe, the Middle East and Africa) have chosen Transcend 800 for its versatility to support different applications.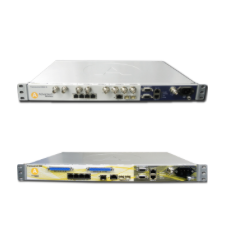 The Transcend 800 capabilities are helping Advantech Wireless customers to:
Build country-wide systems for TV broadcast integrated distribution and contribution
State-of-the-art Government Microwave Networks
Specialized Military Networks
Private high capacity IP Microwave Networks
The common denominator for all these applications is the requirement for proven high reliability operation in very demanding environments.
Jamil Joseph, Director Sales EMEA for Advantech Wireless said, "Advantech Wireless' equipment design, manufacturing and delivery processes pay close attention to our customer's needs, creating systems that are specialized for particular applications, fully secure and advanced in reliability, while simultaneously maintaining leadership in providing lower operational and support costs. For our regional customers in EMEA we leverage our experience in delivering high quality Video and IP-based networking equipment to meet their specific needs in security and quality, and provide a clear path for seamless integration with their existing networks."
The Transcend 800 carries native Video, IP and TDM traffic, where traffic is combined directly in the radio frame. This is a critical feature for demanding customers because the typical alternative, encapsulating video and TDM traffic over Ethernet, has negative system and performance implications. The Transcend 800 Microwave Radio from Advantech Wireless is an affordable high capacity, high performance and flexible solution for demanding transmission, telecom and broadcast applications. It is available in either split-mount or all-indoor configurations and operates in RF bands ranging from 5 GHz to 42 GHz.
Advanced Radio and Digital Signal Processing- Up to 380 Mbps over-the-air throughput for single IDU configurations and multiple Gbps over-the-air throughput for aggregated traffic.
True Adaptive Coding and Modulation (True ACMTM) – Transcend‰™ 800 automatically adjusts coding and modulation rates, without any payload error, to changing environmental conditions. This allows for sustained availability at overall higher capacity.
High speed IP traffic ‰- Gigabit Routing and Switching – Transcend‰™ 800 includes a full featured built-in Layer 2 Gigabit Switch and Layer 3 Gigabit router. High Speed IP traffic is scalable up to Gbps with low latency.
Broadcast capabilities built-in – Transcend‰™ 800 carries MPEG data carried directly from broadcast equipment through integrated DVB-ASI interfaces over the microwave link. The DVB-ASI interfaces support standard definition, high definition, and Digital 3D broadcast applications. With the built-in 10MHz clock, broadcast network can carry a high stability Stratum 2 clock to each site and avoid installing the costly GPS equipment.
Add and Drop feature for TDM traffic – Transcend‰™ 800 offers SDH/SONET and SPDH capabilities with powerful Add/Drop Multiplex solution for TDM traffic
Flexible Installation Configuration – Transcend‰™ 800 is available in split-mount version in all RF bands and in full-indoor configuration for lower RF bands.