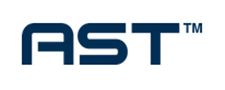 AST&Science has announced the company has received a significant equity investment from Cisneros.

According to AST&Science CEO and Chairman Abel Avellan, the Cisneros investment will accelerate development and deployment of the company's innovative patented LEO satellite technology.

AST&Science is a technology company founded by well-known space industry entrepreneur Abel Avellan, who started satellite-provider company EMC and then sold the firm for $550 million in 2016. Avellan's latest venture will use AST&Science's patented technology to transform the way LEO satellites are designed, manufactured, launched and used in space to enable a broad range of commercial and defense applications.

Founded in 1929, Cisneros is a global enterprise with four primary areas of focus: media and entertainment, digital advertising solutions, real estate and social leadership. Cisneros Media produces content in 12 languages that is distributed in over 100 countries, reaching over half a billion people globally. Cisneros also operates the leading digital mobile, online and audio ad network serving the U.S. Hispanic and Latin American markets.
Earlier this year, AST&Science acquired a controlling interest in the European satellite company NanoAvionics. The company is also investing $25 million to build an additional manufacturing facility in the United States for high-volume production of its ultra-small satellites, called Microns.

LionTree Advisors acted as exclusive financial advisor to AST&Science in the transaction.
Avellan said that Cisneros' deep and broad experience in media and telecoms, which includes the launching of DirectTV in Latin America, will provide a very valuable perspective as we prepare to launch our space technologies to market.

According to Adriana Cisernos, the CEO of Cisneros, creating new, transformative ideas and building a better world is the company's passion — expanding frontiers and transforming the present into a bright future through social leadership is the firm's vision. Investing in AST&Science fits perfectly within the company's focus and, through AST&Science, Cisneros will help to create market disruption through the use of satellites once again.