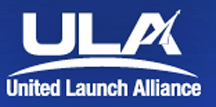 Directly on schedule United Launch Alliance's Atlas V embraced GOES-R, lifting it high along with the spirits of those who anticipate the much improved technology that will vastly improve a number of weather data services.
United Launch Alliance's Statement
Cape Canaveral Air Force Station, Florida, (November 19, 2016) – A United Launch Alliance (ULA) Atlas V rocket carrying the Geostationary Operational Environmental Satellite R-series (GOES-R) for National Aeronautics and Space Administration (NASA) and National Oceanic Atmospheric Administration (NOAA) lifted off from Space Launch Complex-41 November 19 at 6:42 p.m. EST. The Atlas V launched the GOES-R spacecraft to geosynchronous transfer orbit. As the next generation of GOES satellites, GOES-R will produce images of weather patterns and severe storms as frequently as every 30 seconds. This is ULA's 10th launch in 2016 and the 113th successful launch since the company was formed in December 2006.
"We are honored that NASA and NOAA have entrusted ULA with the launch of the GOES-R satellite and grateful for the phenomenal teamwork that made today's launch a success," said Laura Maginnis, ULA vice president of Custom Services.
This mission was launched aboard an Atlas V Evolved Expendable Launch Vehicle (EELV) 541 configuration vehicle, which includes a 5-meter large Payload Fairing (PLF) and four solid rocket boosters. The Atlas booster for this mission was powered by the RD AMROSS RD-180 engine, and the Centaur upper stage was powered by the Aerojet Rocketdyne RL10C engine.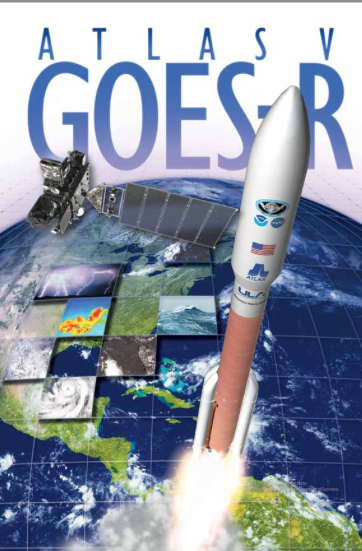 "ULA's Atlas and Delta vehicles successfully launched every operational GOES satellite, beginning with the launch of GOES-A in 1975," said Maginnis. "We are proud to have partnered with NASA and NOAA in continuing to deliver this capability to millions around the globe."
ULA's next launch is the Delta IV WGS-8 satellite for the US Air Force. The launch is scheduled for December 7 from Space Launch Complex-37 at Cape Canaveral Air Force Station, Florida.
With more than a century of combined heritage, United Launch Alliance is the nation's most experienced and reliable launch service provider. ULA has successfully delivered more than 110 satellites to orbit that aid meteorologists in tracking severe weather, unlock the mysteries of our solar system provide critical capabilities for troops in the field, and enable personal device-based GPS navigation and unlock the mysteries of our solar system.
End ULA's Statement
GOES-R is NOAA's most advanced geostationary weather satellite to-date. But how different can it really be?
Imagine going from a black and white TV to high definition overnight. GOES-R is faster and clearer than current GOES satellites, providing forecasters with more detail and more information than ever before.
Using a powerful new instrument, called the Advanced Baseline Imager, or ABI, GOES-R will provide data and imagery about weather over the entire Western Hemisphere in real-time—it can even do it as frequently as every 30 seconds. This enables NOAA to gather data using three times more channels, four times the resolution, at five times faster than before. This faster, more accurate data means better observations of developing storms. The ABI will be used for a wide range of applications related to weather, oceans, land, climate and hazards.
The GOES-R Series includes four satellites and is the next generation of GOES satellites that will provide continuous imagery and atmospheric measurements of the Earth's Western Hemisphere. GOES-R will produce images of weather patterns and severe storms as frequently as every 30 seconds, which will contribute to more accurate and reliable weather forecasts and severe weather outlooks, including thunderstorm, hurri- cane and tornado tracking and intensity forecasting. GOES-R will also provide improved detection and observations of meteorological phenomena that directly impact public safety, protection of property and economic health and development.
Designed and built by Lockheed Martin, the GOES-R satellite includes six instruments that fit into three classifications: Earth-pointing, solar-pointing and in-situ (near environment). Lockheed Martin is providing three instruments:
the Solar Ultraviolet Imager (SUVI)
the Geostationary Lightning Mapper (GLM)
the magnetometer.
The three additional instruments include:
The Advanced Baseline Imager (ABI) developed by the Harris Corporation
The Extreme Ultraviolet X-Ray Irradiance Sensors (EXIS) from the University of Colorado's Laboratory for Atmospheric and Space Physics
The Space Environmental In-Situ Suite (SEISS) from the Assurance Technology Corporation.
The GOES-R Series is a collaborative effort between the National Oceanic and Atmospheric Administration (NOAA) and the National Aeronautics and Space Administration (NASA) to develop, launch and operate the satellites. GOES satellites have played a vital role in weather forecasting, severe storm tracking and meteorological research since the first GOES was launched on a Delta rocket in 1975. ULA's Atlas and Delta rockets have launched every satellite in the GOES series.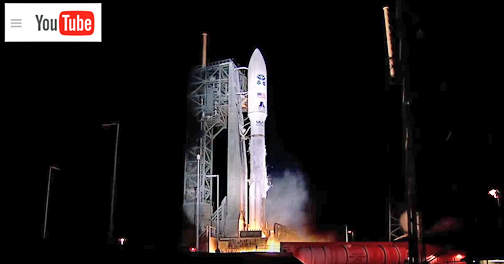 The ULA GOES-R launch video is available for viewing at youtube.com/watch?v=7AFhtNHw8Hw
ATLAS V 541
One of the most powerful rockets in the Atlas V fleet, the 541 configuration, with four solid rocket boosters, provides the optimum performance to precisely deliver a range of mission types. In addition to completing two national security missions, an Atlas V 541 configuration rocket launched NASA's Curiosity rover on its 10-month, 354 million-mile journey to the surface of Mars.
First Launch: November 26, 2011 Launches to date: 3
Performance to GTO: 8,290 kg (18,270 lb) Performance to LEO-Reference: 17,410 kg (38,400 lb)