[SatNews] On February 19, 2015 Express-AM7 telecommunication space device and complex of service equipment were delivered to Yubileyny airfield complex where all necessary customs procedures were accomplished. At the present time the satellite is kept in the integration building of number 50 launchpad where it will be prepared for the launch.
The launch of Proton-M booster with Briz-M upper stage and Express-AM7 satellite is scheduled for March 19, 2015.
Express-AM7 space device was manufactured by EADS Astrium on the order of Space Communication Federal Unitary Enterprise. The satellite is designed to provide broadcasting and telecommunication services.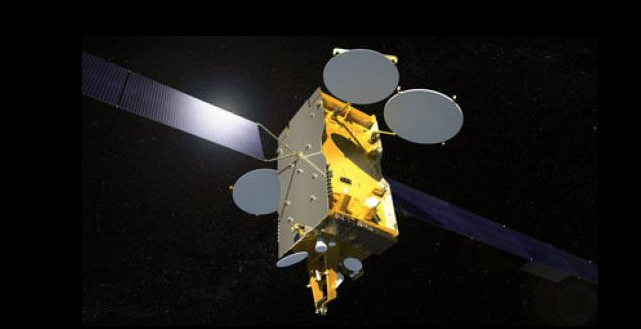 Three years ago Airbus Defence and Space was awarded two contracts from the Russian Satellite Communications Company (RSCC) for the delivery of two telecommunications satellites, Express AM4R and Express AM7.
Express AM7, based on Airbus Defence and Space's highly reliable Eurostar E3000 platform, Express AM7 is a new satellite with similar design and a payload adapted to a mission at 40 degrees E to extend RSCC's capacity at that orbital position. Express AM7 will have a communications payload of 62 active transponders (24 in C-band, 36 in Ku-band, two in L-band).
It will provide high-performance coverage over the Russian Federation and the Commonwealth of Independent States countries and adjoining regions, and will be also equipped with steerable antennas which can provide communication to any point on Earth within the satellite's range of view.