SSL, a Maxar Technologies company (formerly MacDonald, Dettwiler and Associates Ltd.) (NYSE: MAXR) (TSX: MAXR), has been selected through the Space Enterprise Consortium, managed by Advanced Technology International, to lead the team developing a persistent space layer prototype concept to address warfighter requirements for detecting and tracking missile threats for the U.S. Department of Defense's Missile Defense Agency (MDA).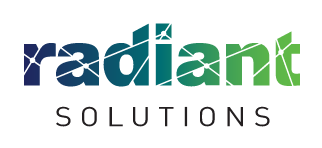 The award demonstrates how Maxar Technologies companies are working together to build a better world and maintain American leadership in space. In partnership with SSL, Maxar's Radiant Solutions will augment SSL's longstanding leadership in building resilient, persistent and cost effective space solutions with Radiant Solutions' world-class mission and ground systems engineering expertise to solve the U.S. Department of Defense mission needs.

The concept, called the Space Sensor Layer (previously Missile Defense Tracking System), is crucial to the next-generation operational space layer, providing persistent and resilient capabilities to detect and track threats using space-based sensing. Harnessing the power of Maxar Technologies' advanced capabilities, including extensive experience in spacecraft design, sensor technology, space-to-ground communications, and enterprise ground segment development, as well as the industry leading expertise of Systems Engineering Associates in overhead persistent infrared systems engineering, SSL will formulate an affordable and effective end-to-end solution that includes overarching system engineering and integration support.
In another example of the company's trusted partnership with the U.S. Department of Defense, SSL recently completed a study exploring new solutions for next-generation space architectures to meet the objectives of the U.S. Air Force Space Command's Space Enterprise Vision, which is expected to accelerate crucial technologies for resilient space defense capabilities and positions SSL as a leader in technologies and systems for future missions.
Executive Comments
Richard White, the President of SSL Government Systems, said that the company is honored to accelerate the innovation needed for next-generation concepts that support national and international security and a more resilient American space enterprise. As a global leader in producing powerful, cost-effective, and reliable commercial satellites, SSL is in a strong position to support the U.S. government in meeting its most critical space system challenges with confidence.
Tony Frazier, the President of Radiant Solutions, noted that Radiant Solutions and SSL together are able to unlock new solutions and more insights than either of of the companies could manage alone. The important missile defense concepts the firms are working on will bolster U.S. national security and build a better world. Together, the goal is to help defense and intelligence agencies address their most critical and complex challenges with confidence."