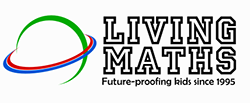 A highly successful Space Day outreach occurred at the LaunchLab in Stellenbosch, South Africa.
Two hundred and twenty learners from the Stellenbosch community, ages 14 to 17, were included in this fully-sponsored motivational space themed day. This event originated from a partnership in 2017 between Living Maths and NewSpace Systems (NSS), in which NSS sponsored 40 high school students to attend one of NASA astronaut, Dr. Don Thomas's presentations.

What started as an idea to make Dr. Thomas's presentation more widely accessible to learners from the surrounding underprivileged schools, quickly became a much more extensive, half-day program that included several space themed interactive workshops in addition to Dr. Thomas's presentation.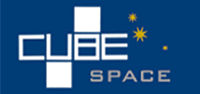 Organized by NewSpace Systems, Living Maths and CubeSpace, there were also several industry sponsors without whom this day would not have been possible, namely NewSpace Systems, CubeSpace, Simera Sense, Delta-V Aerospace, SCS Space, Space Advisory Company, the LaunchLab, who specifically sponsored the venue, and the Stellenbosch Municipality, who specifically sponsored the transportation and lunch.
The aim of this outreach event was to promote critical STEM subjects among the local youth. The main draw to this event was a motivational talk by former NASA Astronaut, Dr. Don Thomas, who has been on four missions to the International Space Station (ISS).
Being one of only 550 humans who has flown in space, despite his application being denied by NASA four times, Dr. Don Thomas' story is an exceptional example that you should never give up on your dreams. He said that his story is proof that perseverance pays off and he wanted to pass on the gift of big dreams to young people. With space tourism and travel to Mars becoming more of a reality, he hopes to inspire the South African youth to follow in his footsteps and perhaps become future Mars explorers.
This event further encompassed interactive workshops that were led by local space industry professionals. The aim of these workshops were two-fold. Firstly, to educate learners on space topics as well as to provide first-hand insights into the job opportunities which exists within the South African space industry.
The community development department of the municipality of Stellenbosch showed great support towards this initiative. The Executive Mayor of Stellenbosch, Advocate Gesie van Deventer, noted that this was wonderful opportunity for children to experience what incredible opportunities are available to them when they study math, science and technology, and the value in committing themselves to hard work throughout their school career, with the hope to see more initiatives like this for children. As a local government, contributions will be made wherever possible to make opportunities like this accessible for them.
Dr. Thomas is part of the annual Living Maths Space Tour.