[SatNews] The Japan Aerospace Exploration Agency (JAXA)'s H-IIB rocket launched at 7:50 a.m. EDT on Wednesday, August 19, after the launch of the vessel called "Kounotori" (stork in Japanese) was postponed twice due to weather conditions, from the Tanegashima Space Center in southern Japan. It carries more than 9,500 pounds of equipment and supplies for the six-person station crew, including the CALorimetric Electron Telescope (CALET) investigation, an astrophysics mission that will search for signatures of dark matter and provide the highest energy direct measurements of the cosmic ray electron spectrum.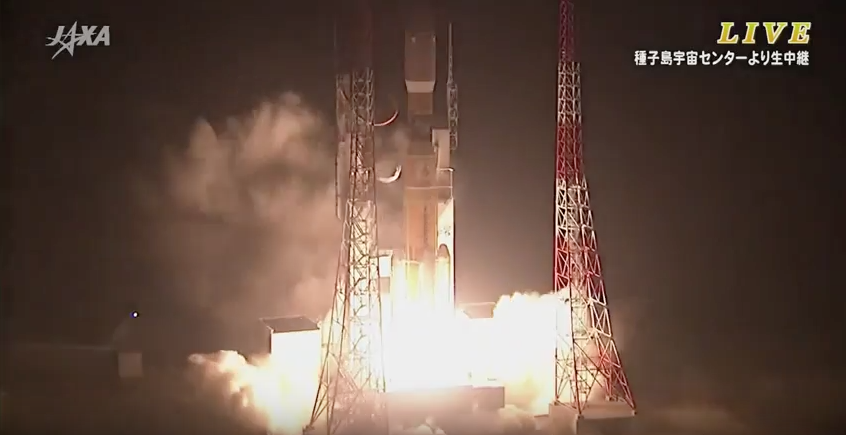 "It was released successfully and we will check if it now can go into its scheduled orbit," said an official of Mitsubishi Heavy Industries, a launch partner.
The mission should reach the International Space Station, where Japanese astronaut Kimiya Yui is staying, on August 24. Yui job will be catching the cargo vessel with robotic arms and then affixing it to the space station.
JAXA and NASA teams adjusted the cargo manifest to deliver additional food supplies and critical components lost in the failure of the seventh SpaceX commercial resupply services mission. The delivery will ensure the crew has plenty of food through the end of 2015. HTV-5 is delivering two multifiltration beds that filter contaminants from the station's water supply, a Fluids Control and Pump Assembly used for urine processing to support water recycling, a Wring Collector used in conjunction with the on-orbit toilet, a Respiratory Support Pack used in space to provide breathing assistance to an astronaut in the event lung function were impaired and space suit support equipment used during spacewalks.