Launch delays can be disappointing but safety is of paramount importance, and so it was when SpaceX scrubbed the planned launch for Sunday of the Hispasat 30W-6 satellite due to technical concerns of the fairing's pressurization system.
The launch of the Hispasat 30W-6 satellite, that was planned for Sunday, February 25, was postponed due to technical reasons. SpaceX, the launch services provider, has informed HISPASAT that it is necessary to conduct additional testing on the fairing's (or nosecone) pressurization system, requiring the launch to be delayed. The launch will take place as soon as the incident is resolved and the launch window with the greatest chances of success is available.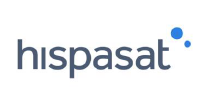 The technical teams of the launching company are already working on resolving this incident.
HISPASAT is comprised of companies that have a presence in Spain as well as in Latin America, where its Brazilian affiliate HISPAMAR is based. HISPASAT distributes and broadcasts Spanish and Portuguese content, and its satellite fleet is used by direct-to-home television (DTH) and high-definition television (HDTV) digital platforms.
HISPASAT also provides satellite broadband services and other added value solutions to governments, corporations and telecommunication operators in America, Europe and North Africa. HISPASAT is the main communications bridge between Europe and the Americas.