[SatNews] Ignorance of issues—legal, financial and others—doesn't excuse or prevent you from penalties and enforcement...it's what you don't know that can hurt you.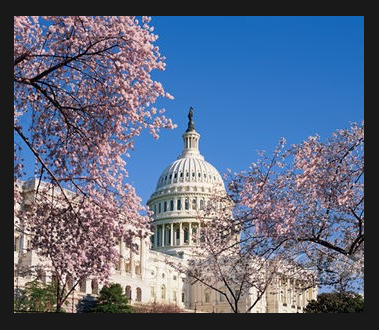 The expertise of space academics will address the latest on emerging space law and regulatory issues facing the U.S. Administration and International governments at the Space and Satellite Regulatory Colloquium in Washington DC on Thursday, October 24. Space is limited, and early reservations are recommended.
SatNews, in collaboration with ManSat and Jones Day, is presenting this informative one-day event that focuses on emerging space law and regulatory issues facing the U.S. Administration and International governments.
The colloquium will be held at Jones Day Conference Facilities known for its stunning location overlooking the majestic U.S. Capitol Building. Continuing legal education credit is included. Learn more and register here. Space is limited, and seats are quickly filling up. Register now to learn about these critical elements from some of the most respected leaders in the industry. Knowledge is power and provides leverage in this fast-paced industry.
Here is an introduction to the three components that are organizing the Space and Satellite Regulatory Colloquium.
Jones Day is a global law firm based in Washington DC with more than 2,400 lawyers on five continents in 30 integrated global locations.
Despite the downturn in the economy and the collapse of many law firms, Jones Day is a true partnership, not an LLC or LLP, which is a client service organization.
Jones Day has no debt and its finances are conservatively managed. Their priorities are client service and institutional stability.
Jones Day practices basic values, which include; Integrity, both individually and institutionally, in dealings with clients, the courts, adversaries, and among ourselves; A sense of personal accountability for every decision, judgment, and action on behalf of our clients or the Firm; A level of competence which is marked by creativity and judgment that makes the quality and value of our services distinctive, and which our lawyers will enhance by continued professional growth; more of their values and other information can be viewed here.
ManSat represents a revolutionary partnership of aerospace, banking, financial services, strategic consulting, and international legal interests that have come together to offer unique business services to the world's commercial space marketplace.
Building upon the Isle of Man's preeminent position as a supplier of world-class banking and financial services, ManSat provides tailored business services to meet the needs of the international space industry, specifically focused on providing access to geostationary orbits and associated radio frequencies.
By contract, ManSat Limited is assisting the Isle of Man Government in the preparation of its orbital filings to the International Telecommunications Union (ITU) for all Earth orbits and associated radio frequencies with special focus on geostationary orbit.
As such, ManSat is able to offer unique access to geostationary orbit. More information about ManSat is available here.
SatNews Publishers, Inc. provides satellite news, publications, research, and satellite industry information in commercial and military enterprises internationally.
SatNews publishes various products, including:
A free monthly online magazine, SatMagazine.com provides the latest news and information regarding the commercial satellite industry. Several times a year the publication is printed to accommodate the SatNews team with introductions at prominent trade shows and symposiums. Both magazines (see below) feature trends, market analysis, recent development in international satellite communications and more.
A free monthly online magazine, MilsatMagazine.com, which informs a specific audience whose environment involves governments, NGOs, all branches of the military and such. The information comes from personal observations, white papers, news and more. Whether on the ground, sea or in the air, the satellite companies work for the protection and improvement of the military. Several times a year MilsatMagazine is printed to accompany the SatNews team at shows.
Satnews Daily, satnews.com, is a free subscription daily e-mail service providing a summary of the day's industry stories and events, and reference materials. This is a blend of trade enterprises, ancillary companies, military, NGOs, editorials, and more.
SatFinder CD-ROM is an international satellite directory that provides a complete database on over 500 satellites, 9,000 companies, 19,000 satellite executives and contains the most used calculation tools in the industry.
Satnews Publishers, Inc., formerly Design Publishers, Inc., was founded in 1983 and is based in Sonoma's wine country, in California with offices in California's Sierra Nevada mountains. You can view the publications, and learn more here.
You are invited to attend this informative event that begins at 8:00 a.m. and conclude at 6:00 p.m. on Thursday, October 24. Breakfast and lunch will be provided and a reception wine tasting cocktail hour will be held on the patio overlooking the Capitol Building at the conclusion of the event.
Scheduled Speakers are as follows, and additional information is available about each speaker here.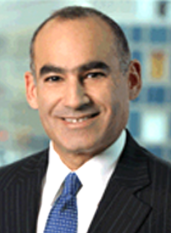 Ian Blumenstein
Ian Blumenstein's practice is focused on representing investment banks and issuers in high-yield debt financings and other equity and debt capital markets transactions.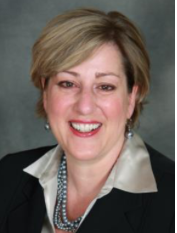 Patricia A. Cooper
Patricia Cooper has served as President of the Satellite Industry Association since November 2007.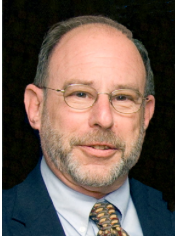 Henry R. Hertzfeld
Dr. Henry R. Hertzfeld is a Research Professor of Space Policy and International Affairs at the Space Policy Institute, Center for International Science and Technology Policy, Elliott School of International Affairs, George Washington University.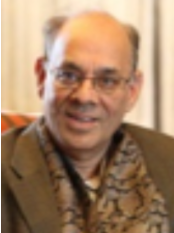 Professor Ram S. Jakhu
Prof. Ram Jakhu has over thirty years of experience in space-related fields. He is Associate Professor at the Institute of Air and Space Law, McGill University, Montreal, Canada.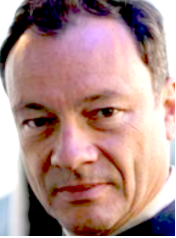 Michael Lopez-Alegria
Michael Lopez-Alegria is the President of the Commercial Spaceflight Federation. He comes from a distinguished background in aerospace which includes positions as a Naval Aviator and test pilot (Capt., U.S. Navy, Ret.), NASA astronaut and International Space Station (ISS) commander.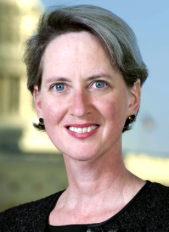 Rebecca MacPherson
Rebecca MacPherson joined Jones Day in January 2013 where she advises clients in the transportation sector, with a particular focus on strategic and regulatory issues in the airline, aviation, and commercial space transportation sectors.
Pamela L. Meredith
Is an attorney at law at the firm, Zuckert Scoutt & Rasenberger, L.L.P. As Chair, Space Law Practice Group Ms. Meredith advises clients in Commercial space project planning and implementation and more.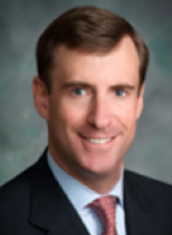 Clayton Mowry
Clayton Mowry is President of Arianespace, Inc., with responsibility for managing Arianespace's customer, industry and governmental relations at the company's U.S. affiliate.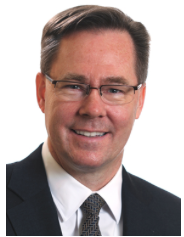 J. Armand Musey
J. Armand Musey is the president and founder of Summit Ridge Group LLC. Armand specializes in the satellite, media and telecommunications industries.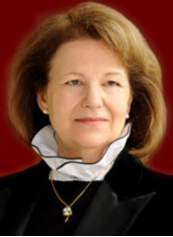 Baroness Emma Nicholson
Baroness Nicholson of Winterbourne was ennobled and took her seat as a member of the House of Lords in the United Kingdom Parliament in 1997, having also served as a Member of the House of Commons and, subsequently, in the European Parliament.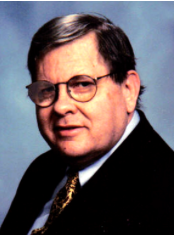 Professor Joseph N. Pelton, Ph.D.
Dr. Joseph N. Pelton is the Director Emeritus of the Space and Advanced Communications Research Institute (SACRI) at George Washington University. He served as Chairman of the Board (1992-95) and Vice President of Academic Programs and Dean (1995-96) of the International Space University of Strasbourg, France.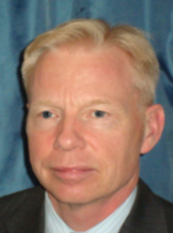 Patrick H. Rayermann
Mr. Rayermann is currently Senior Manager, Business Development, Astrium Services Government, Inc. He has over 30 years of experience in satellite operations and policy with the United States Army, DISA, and the Department of Defense (DoD).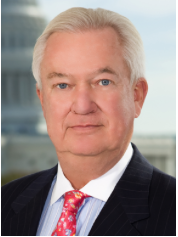 Dr. Del Smith
Dr. Del Smith has more than 35 years of experience as an international lawyer dealing with high-technology law, including the financing, regulatory, institutional, and international aspects of telecommunications and satellite communications.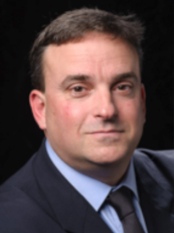 Christopher Stott
Christopher Stott is the Chairman and Chief Executive Officer of ManSat, the Isle of Man based company working in the regulation of geostationary satellite communications.
Tom Tshudy
Prior to joining ILS in June 1998, Tshudy served as division counsel for Lockheed Martin Missiles and Space.