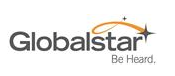 [Satnews] Globalstar, Inc. (NYSE MKT:GSAT) and Avidyne Corporation, a provider of integrated avionics and ADS-B systems for general aviation aircraft, announces a strategic partnership to develop and certify satellite-based Internet and voice communications products for the aviation market. These new solutions, to be exclusively provided by Avidyne to aircraft manufacturers and through Avidyne's worldwide dealer network, will leverage Globalstar's second-generation satellite network.
Aircraft operators and owner flown aircraft around the world will soon have on-board access via satellite to low cost Internet access products and services with significantly higher data speeds on Globalstar's new network for light to medium business and general aviation aircraft. Backup communication systems for larger business aircraft that are also equipped with a high bandwidth satcom or air-to-ground (ATG) communications system will also be available.
For users of subscription streaming aviation weather services in North America, these new products will offer more flexible and powerful methods to receive weather information using the full range of Internet weather websites and aviation tablet applications now available. For aviators in Europe and other regions, these new solutions will provide the first ability to get airborne access to the full range of Internet weather products at a cost that is affordable for smaller businesses and owner flown aircraft. Aviation application developers will have access to new capabilities including real-time weather information, flight tracking and integration into flight department operations centers.
"We are thrilled to join forces with Globalstar to bring innovative new communications solutions to the global aviation market," commented Dan Schwinn, Avidyne's President & CEO. "By leveraging their new Sat-Fi® technology, second-generation satellite network and the ground infrastructure upgrades due to go live in the next few months, together we will provide increased aircraft connectivity for our customers at unrivaled value. I expect that mass adoption of airborne Internet hotspots across the full range of GA and business aviation aircraft will spur a host of innovative mobile device and cloud based applications that will enhance aircraft safety and utility in ways we can't currently imagine."
Jay Monroe, Chairman and CEO of Globalstar also stated, "We are laser-focused on continuing to make Globalstar the market leader for the growing data communications needs around the world. This partnership represents another step forward in that endeavor as we find ways to adapt our technology to the needs of the aviation sector."
Announcements for specific new certified Wi-Fi-enabled products and services will be forthcoming.