SES (Euronext Paris:SESG) (LuxX:SESG) and Patrakom will provide connectivity services on the high seas for more than 80 vessels. Together Patrakom, a provider of telecommunications and network solutions in Indonesia, and SES announced their partnership to provide seamless, high-speed connectivity to passenger vessels and oil barges traversing domestic routes in Indonesia.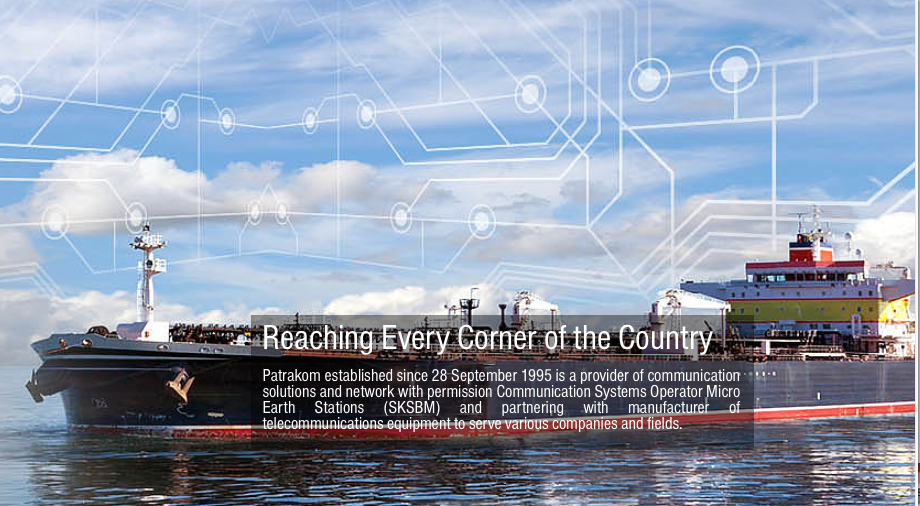 As part of a multi-year agreement, SES Networks and Patrakom's connectivity for over 80 vessels is made possible via SES-9 located at 108.2 degrees East. SES-9 is SES's largest satellite for Asia-Pacific, and has a powerful mobility beam to provide coverage for vessels sailing across the East Indian Ocean.
SES Networks is newly-created customer focused data division that is leveraging the extensive infrastructure, networks and operations to better meet the distinct needs of SES's customers. The SES Networks business unit allows SES to deliver increasingly differentiated satellite-enabled solutions for data-centric segments, one of them being Mobility.
Endi Fitri, Director of Business Development at Patrakom remarked that at Patrakom, they provide daily connectivity to hundreds of vessels sailing across the Indonesian waters. Today, many of these vessels are limited by the level of connectivity due to the high entry barriers to get access to satellite communications. SES-9's high-power mobility beam delivers seamless and reliable coverage over high-traffic domestic routes, enabling a cost-effective usage of bandwidth for their maritime customers.
Steve Collar, Chief Executive Officer at SES Networks, concluded that they recognize a growing need for easily customizable and scalable connectivity solutions for the evolving maritime market. They are continuously enhancing our mobility capabilities with this in mind, and are pleased to support Patrakom with tailored bandwidth and coverage, offering them the flexibility to cater for the diverse connectivity needs of their maritime customers. The capacity provided by SES-9, with its dedicated mobility beam for maritime communications, is also well-suited for comprehensive coverage over Indonesian waters.