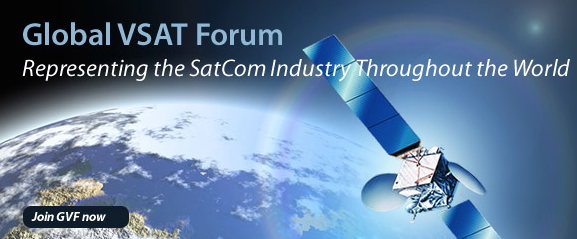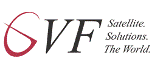 Some people have resorted to silence, having been shocked by the huge global expansion of high throughput satellite capacity—but the question still remains, "How will these gains affect the broadband business?"
Naysayers have been stunned into silence by the unprecedented global expansion of high throughput satellite (HTS) capacity, but questions remain regarding how these gains will fundamentally affect the broadband business. On May 24, the GVF High Throughput Satellite Roundtable will be held at the Capitol Hill offices of Jones Day, where leading experts will examine how interests from each link of the value chain are adapting strategies to take the HTS business forward.
"NSR projects that by 2021 the share of satellites launched with an HTS component will overtake conventional capacity on orbit," said Brad Grady, Senior Analyst at NSR, a leading US-based satellite communications consultancy who coined the term "HTS" and will be Co-Chairing the Roundtable. "As HTS pricing has fallen by 20 percent or more in some regions over the past 5 years, total HTS demand has risen by nearly eightfold, highlighting price elasticity regarding HTS capacity. Amidst falling prices and service providers trying to build new markets and boost end-user demand, the key question we will address at the Roundtable: How will they grow the pie?"
"It's not surprising that HTS is attracting this level of attention," said Sima Fishman, Managing Director of Euroconsult USA, part of an international market intelligence and consulting firm that specializes exclusively in the space and satellite industries. "According to our most recent research, global HTS capacity lease revenues topped $1 billion in 2015, and are expected to grow to nearly $5 billion by 2024. Total investment in the 100 HTS systems ordered to date exceeds $17 billion, and capacity is expected to quadruple to 3Tbps by 2020. During the Roundtable, we look forward to hearing from the experts what this means for the industry… and for their customers."
Throughout the Roundtable, industry and government delegates will engage with NSR, Euroconsult and other experts in open-forum discussion on a wide range of subjects, including:
The New Value Chain: HTS capacity increases are putting pressure on pricing and margins, which is driving some operators away from traditional wholesale models to compete with their customers. What does this mean for conventional service providers?
Cyber Security Measures: As the threat of cyber-attacks escalates, the satellite industry has stepped up; members of GVF's Cyber-Security Task Force will provide updates on best practices and strategies that strengthen stakeholder security.
Wireless Trends: Satellite backhaul is increasingly being used to extend the reach of LTE and other new wireless systems, even as the cellular industry pursues satellite spectrum. What does the future hold for these industries' co-existence?
Satcom on the Move: The aeronautical connectivity market alone is forecast to realize 25 compound annual growth and reach $2.4 billion by 2020, according to Frost & Sullivan. In addition, maritime and land-mobile broadband demand are driving tremendous potential for the satellite mobility business.
"The GVF-EMP partnership has now organized eight HTS Roundtables and HTS has taken center stage at all of our events which are focused on satcoms applications for various vertical markets," said Paul Stahl, Managing Director of EMP. "Clearly, capacity pricing is a pivotal issue in opening the world of opportunity that exists in new vertical market applications, especially consumer broadband access whether on a plane, boat, train or as part of the urban or suburban connectivity ecosystem. The recurring questions are whether reduced price levels will serve as a catalyst in enabling these new markets and whether the demand from them will be sufficient to justify reduced margins? It will be interesting to hear how this conference responds to these questions."
Further information about this program and all future GVF-EMP events is available from www.uk-emp.co.uk/current-events/.