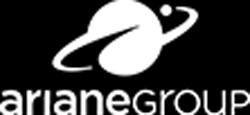 Journalist Chris Forrester is reporting at Advanced TV that ArianeGroup, the rocket launching joint venture owned by Airbus and Safran, is to trim staff by 2,300 between now and 2022.
ArianeGroup, in a statement, said that the ending of development of its Ariane 6 'next generation' rocket as well as the need to keep Europe's rocket launch business competitive "compelled ArianeGroup to reduce its capacity by the equivalent of 2,300 full-time jobs by 2022."
The first flight of the new rocket is currently planned for 2020. The staff reductions represent a 25 percent fall in salaried personnel, and a higher percentage of overall Ariane 5 employees, according to reports.
---

Chris is also reporting that SpaceX carried out a-flight static engine test of their Falcon 9 rocket on the evening of November 13th.
The test is in readiness for the launch of Qatar's second satellite, Es'hail-2, probably on November 15th, subject to local Florida weather. The satellite will have a daytime launch from SpaceX's Pad 39A at Cape Canaveral.
The Falcon 9 rocket will be one of SpaceX's 'pre-flown/flight tested' versions, which was last used to launch the Telstar 19 Vantage craft for Telesat of Canada on July 22nd. Currently, the plan is to also recover this rocket's first stage aboard the floating barge 'Of Course I still Love You.'
Es'hail-2 was manufactured in Japan by Mitsubishi Electric and is equipped with both Ku- and Ka-band transponders and will increase the amount of capacity for Qatar's Al Jazeera and BeIN Media. The satellite is also equipped with sophisticated anti-jamming capabilities.