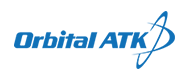 Maybe it's a slight exaggeration... pizza delivery doesn't extend to the ISS, but supplies do include some regular sweets and beverages—it's not all food in a tube. So it's good news to learn that Orbital ATK's S.S. Alan Poindexter Cygnus™spacecraft successfully completed its rendezvous and berthing procedures with the International Space Station earlier Sunday, which is the company's sixth successful berthing, and the fifth under NASA's Commercial Resupply Services (CRS-1) contract.
The Antares™ medium-class rocket launched Cygnus on October 17, marking the return of flight operations to NASA Wallops Flight Facility in Wallops Island, Virginia. Over the past several days, Cygnus executed a series of thruster burns to raise its orbit and reach the space station. Once Cygnus was in close proximity to the station, crew members grappled Cygnus with the station's robotic arm at 7:28 a.m. (EDT), and then guided it to its berthing port on the bottom of the Unity module of the station where installation concluded at 10:53 a.m. (EDT).
Cygnus arrived at the station with 5,300 pounds (2,400 kilograms) of cargo, including food, clothing, crew supplies, spare parts, packaging materials, laboratory equipment and scientific experiments. The crew will open the Cygnus hatch and make initial ingress into its cargo module as early as today or later in the week to begin the process of unloading the pressurized cargo. Cygnus will remain berthed at the station for approximately one month before departing with close to 4,000 pounds (1,800 kilograms) of disposable cargo.
Frank Culbertson, President of Orbital ATK's Space Systems Group stated, "While all of our missions are important to us, the OA-5 mission is distinct and special to the entire Orbital ATK team. It marked the return to our home base of operations at the Mid-Atlantic Regional Spaceport, where we launched our Cygnus spacecraft atop our upgraded Antares vehicle to deliver critical cargo to the International Space Station. Following our departure from the station, we will again use Cygnus as a platform to conduct scientific experiments for key customers.
"To mark so many milestones via one mission represents the tremendous accomplishments of our team. This mission is also special because we named it in honor of an outstanding astronaut, Alan Poindexter, who participated in the construction of the International Space Station on two separate missions."
For the OA-5 mission, Cygnus will conduct two secondary payload missions as part of its flight program. Both payload experiments will be conducted following departure from the International Space Station. The Spacecraft Fire Experiment-II (Saffire-II) will study the behavior of large scale fires in microgravity. The payload will intentionally light a fire in the pressurized cargo module that will grow and advance until it burns itself out. Data from this experiment will be downloaded via telemetry. In addition, using a NanoRacks deployer, the S.S. Alan Poindexter will release several cubesats used for weather forecasting. Upon completion of these secondary payload missions, Cygnus will conduct a controlled, safe, destructive reentry over the Pacific Ocean.
The Cygnus system consists of a common service module and pressurized cargo module. The service module was built and tested at Orbital ATK's manufacturing facility in Dulles, Virginia. The enhanced Cygnus also uses Orbital ATK's UltraFlex™ solar arrays, which are the latest in lightweight, space-qualified, electrical power technology. The arrays were manufactured at Orbital ATK's Goleta, California facility.
Under the CRS-1 contract with NASA, Orbital ATK will deliver approximately 66,000 pounds (30,000 kilograms) of cargo to the ISS over 10 missions through 2018. Upon completion, Orbital ATK will carry out a minimum of six initial cargo missions under NASA's CRS-2 contract. B-roll and animation footage for the mission can be found here: