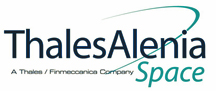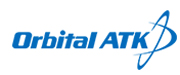 While attending the Farnborough International Airshow in the UK, there was good news for Thales Alenia Space—Orbital ATK signed the company to a new contract for nine additional Pressurized Cargo Modules, otherwise known as PCMs, for upcoming cargo resupply missions to the International Space Station (ISS).
The cargo module is designed to transport crew supplies and science experiments on Orbital ATK's Cygnus spacecraft under NASA's Commercial Resupply Services contract. Cygnus recently delivered 7,900 pounds of cargo and science experiments to astronauts aboard the station and successfully completed its fifth mission under the contract. Orbital ATK is scheduled to complete 10 CRS-1 missions to the International Space Station before transitioning to launch cargo logistics missions under the CRS-2 contract in 2019.
The Cygnus spacecraft consists of two basic components: the Service Module (SM) built by Orbital ATK and the Pressurized Cargo Module (PCM) developed by Thales Alenia Space. Building on 40 years of experience in space infrastructures and
transportation systems, the Cygnus PCM developed by Thales Alenia Space calls on the company's skills and expertise developed through previous programs for the ISS, such as the MPLM (Multipurpose Logistics Module), built by the company on behalf of the Italian space agency for NASA, and the ATV (Automated Transfer Vehicle) Cargo Carrier, built by Thales Alenia Space for the European Space Agency.
The new configuration incorporates a number of upgrades as compared to the standard PCM utilized prior to this mission. These include a lighter and more efficient solution for storing and constraining the cargo inside the module, allowing for an increase in the mass and volume of cargo amount able to be transported to the orbiting laboratory. In addition, the new design confirmed the ability to accommodate cargo bags with both irregular shape and stiffness. The improved PCM also accommodates an increased number of mid-deck lockers as compared to the existing module design which enhances
the capability to transport science experiments.
David Thompson, President and Chief Executive Officer of Orbital ATK, related that the pressurized cargo modules developed by Thales Alenia have worked flawlessly to establish Cygnus as a flagship product for cargo resupply missions and as a research platform for science experiments that enable deep space exploration. The enhanced pressure cargo module flown on Orbital ATK's last two missions also enabled Cygnus to carry over 50 percent more cargo to NASA, further demonstrating the versatility and flexibility that Cygnus offers to customers.
Thales Alenia Space is a joint venture between Thales (67 percent) and Leonardo-Finmeccanica (33 percent).