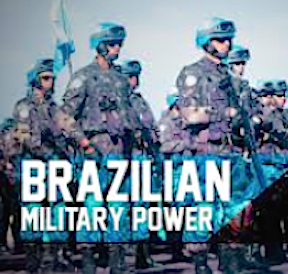 Earlier this year Comtech Telecommunications Corp. (Nasdaq:CMTL) worked with the Brazilian Military to supply satellite equipment spares. The financial agreement for the products totaled US$1.5 million.
This information was released today regarding the transaction that transpired during its fourth quarter of fiscal 2018 with the Orlando, Florida-based subsidiary, Comtech Systems, Inc., which is part of Comtech's Government Solutions segment.
In commenting on this important award, Fred Kornberg, President and Chief Executive Officer of Comtech Telecommunications Corp., stated, "Comtech is proud to be a major supplier to the Brazilian air traffic control system."
Comtech Systems, Inc. specializes in system design, integration, supply and commissioning of turnkey communication systems including over-the-horizon microwave, line-of-sight microwave and satellite.
Comtech Telecommunications Corp. designs, develops, produces and markets innovative products, systems and services for advanced communications solutions, and sells its products to a diverse customer base in the global commercial and government communications markets.