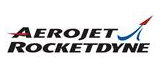 Yesterday Amazon.com's billionaire founder, Jeff Bezos witnessed an event from Blue Origin's west Texas launch site that even he wasn't sure would be successful. What did happen is that the Blue Origin Crew Capsule Escape Solid Rocket Motor (CCE SRM) was part of the successful In-Flight Escape Test produced by Aerojet Rocketdyne, Inc., a subsidiary of Aerojet Rocketdyne Holdings, Inc. (NYSE:AJRD).
This same solid rocket motor used in this test flew onboard four previous space flights and subsequent landings prior to the In-Flight Escape Test. Aerojet Rocketdyne worked closely with the Blue Origin team in the design and testing of the first of its kind pusher escape system. This system provides for crew escape in the event of an emergency during any phase of ascent of the Blue Origin New Shepard launch system.
The Aerojet Rocketdyne CCE SRM provides thrust to separate the Crew Capsule from the booster in the event of a launch failure, while the thrust vector control system, designed and manufactured by Blue Origin, steers the vehicle through the required maneuvers during motor operation. Ground tests of the CCE SRM were conducted at Aerojet Rocketdyne's Camden, Arkansas facility.
Aerojet Rocketdyne CEO and President Eileen Drake stated, "Aerojet Rocketdyne is proud to support Blue Origin and contribute to the program's success by applying proven affordable propulsion technologies that meet its unique mission requirements."
President of Blue Origin, Rob Meyerson, said, "Aerojet Rocketdyne's motor performed well during the in-flight test. It was quite spectacular to watch the ignition in-flight. Many thanks to the Aerojet Rocketdyne team for producing the motor for this innovative escape system."