Journalist Chris Forrester of Advanced TV has noted at the publication's infosite that struggling satellite operator Avanti Communications is having a tough time and is facing a near-total collapse in the company's already stressed share price.
This past week has seen its share price fall from 3.9 pence/share to a miserable 3p as shareholder confidence evaporated. One month ago, the company's share price stood at 4.75 pence per share. Back in February, Avanti shares were trading at more than 12 pence, and two years ago they were topping 25 pence. Avanti's market capitalization is a mere $65 million.
At the end of September, the company issued its half-year results and said that revenue for the six months to June 30th were $29.9 million; however, the company admitted that trading over the previous 18 months had been "difficult." Staff and operating expenses were running at some $22.4 million for the January-June half year, which is probably similar for this current trading period.
Avanti in September warned that it might need to raise a "modest amount" of additional funding over the next year or so, but no announcement has been made as of this writing.
---

Chris is also reporting that Israel-based satellite operator Spacecom says the firm has been awarded a $10 million (8.76 million euros) payment from Israel Aerospace Industries (IAI) due to the late delivery of the troubled AMOS-6 satellite.
AMOS-6 was subsequently lost in a catastrophic ground explosion in September 2016 while aboard a SpaceX Falcon 9 rocket. Spacecom, in a note to the Tel Aviv stock exchange, said the payment was made as a result of arbitration proceedings and because of IAI's extremely protracted production date, which meant AMOS-6 was a year late in being delivered.
IAI is now the contractor for the lost satellite's replacement, AMOS-8. Spacecom is using a rented satellite (AsiaSat-8) from AsiaSat on a four year lease that is costing $22 million a year.
---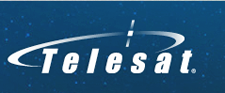 Another filing by Chris reveals that Ottawa-based Telesat has stated their latest giant spacecraft, the Telstar 19 Vantage, is already 50 percent full — SpaceX launched the satellite on July 22nd.
The news emerged during the satellite operators quarterly results, with CEO Dan Goldberg stating that two major orders from Hughes Network Services and Bell Canada Northwestel division (which is using capacity to serve Canada's far northern regions) are the satellite's anchor tenants. Goldberg also told analysts that he expected Canada to adopt the U.S. model on C-band to help push 5G across the country
Telesat said that the new Telstar 19V satellite had reduced the company's overall 'fill rate' from 85 to 82 percent. The new craft operates from 63 degrees West. Goldberg reported revenue of C$227 million ($175.7 million) for the quarter.